03.02.2014
With more than 2.5 million books in print, a photo library with more than 150,000 images portraying plants, gardens and travel destinations, and a long list of awards and testimonials, Derek Fell is one of the world's most well-known and respected gardeners. His work in Architectural Digest and Veranda has won several writing and photography awards.
During the Ford Administration, Derek worked as a consultant on garden design to The White House.
Great container design paired with whimsical glass art makes this pot a stunning focal point in Tina and Paul's garden. The photographs shared here are ones I took in 2006 when Tina and Paul opened their Golden Trowel Award-winning garden to the Hardy Plant Study Weekend participants.
Since then, I know that Tina and Paul have received numerous requests to add their garden to area tours. For some background on this garden, here is the story I wrote in April 2007, which appeared in Seattle Homes & Lifestyles magazine. Owner of Plants a la Cart, a successful container-garden design service, Tina considers the serene hue her signature color.
In 2002, knowing they wanted lighting, irrigation and hardscaping in the garden, Tina and Paul agreed to ask a landscape designer for an overall plan.
One-color gardens are appealing because of their simplicity, allowing plants and constructed elements to speak a common design language. There is a small patch of dog-friendly lawn in this garden, yet Tina can't resist placing sculptural black crows on its surface. Another detail shot revealing Tina's incredible container design talent and her color sensibility.
He also contributes to the Royal Horticultural Society magazine The Garden, Gardens Illustrated, Garden Design, Hemispheres, Bird's & Blooms, American Nurseryman and other publications. I served on the event's planning committee that year, so I knew what a treat was in store for the several hundred participants who flocked there during the Open Garden schedule. She studied landscape design at Lake Washington Technical College and launched Plants a la Cart.
With a blue-stained gate and arbor, Pennsylvania bluestone pavers, blue Asian pots and collections of blue-tinged conifers, the designers made a rare statement with this cool palette.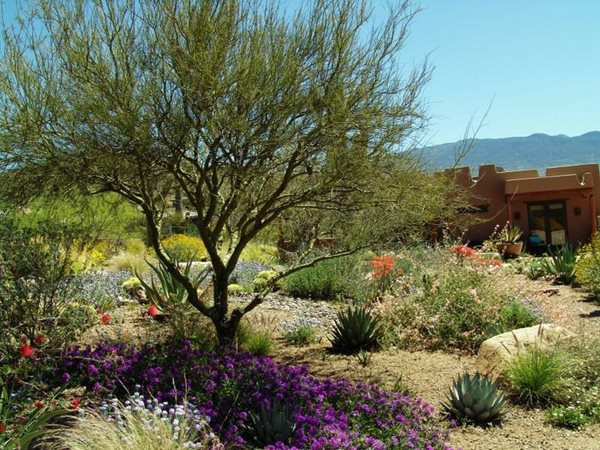 He has traveled widely throughout North America, also documenting gardens in Europe, Africa, South America, New Zealand and Japan. And garden tour-goers, if they are lucky, can occasionally get beyond the denim blue-stained gate to see the surprising horticultural world inside. He has lectured on photography and the gardens of the great Impressionist painters at numerous art museums, including the Smithsonian Institution, the Philadelphia Museum of Art, The Barnes Foundation, the Denver Art Museum, the Walters Art Gallery, Baltimore, and the Renoir Foundation, France. For six years he also hosted a garden show, Step-by-Step Gardening, for the QVC television shopping channel.