26.12.2014
Calamagrostis x acutiflora 'Karl Foerster' is one of the all-time all-stars in the perennial border -- a stand-out for its upright posture, early bloom time and ease of maintenance.
By Kim CrowWhenever a garden expert is queried on his or her favorite anythings, be it shrubs, small trees or hardy perennials, an ornamental grass or two inevitably makes his or her list. But the blithe idea of "simply moving them" brings up an inescapable fact about ornamental grasses.
Molinia caerulea may be a bit slow to establish, but it will reward the gardener for years to come with its striking growth habit and airy mop of blooms.
Ornamental grasses may seem more of an investment up front, too; generally sold in larger containers than flowering perennials, they come with correspondingly higher price tags. Without further ado is a list of local favorites, each a Grass With Sass, the name of which came up this summer during interviews on entirely different subjects altogether.
Panicum amarum is a native grass that is naturally found in the sandy coastal soils from Delaware to Florida; it is used to help stabilize sand dunes and thus grows best in dry, sandy soils.
Protect your investment with careful planting -- a deep hole, roughly the size of a bushel basket, filled with nutrient-rich compost as a housewarming gift for your new garden star. Our experts included Steve Gatehouse of Gale's Garden Center in Westlake, Annette Howard of Gilson Gardens in Perry, and Kevin O'Brien of Lifestyle Landscaping in Grafton.
Hardy to Zone 4 (OK for Northeast Ohio's Zone 5 weather), it stands very straight and tall -- 2 to 5 feet, depending on the moisture level in its soil. This native plant forms short clusters, spreading slowly by rhizomes, and its modest seed heads are beloved by small songbirds and chipmunks.
The robust grower anchors itself deep into the earth, making it a good fit for drier soils, which brings out the blue in its foliage best, too (that doesn't mean it's drought-tolerant; Dallas likes a little pampering, especially in its first growing season).
They make good partners in the perennial border, offering endless combinations in texture, form and color play, and are rarely affected by pests and disease. Many landscapers recommend planting a row several feet in front of a new evergreen shrub border for instance, and simply moving them after a few years when the slower-growing shrubs finally reach the desired height.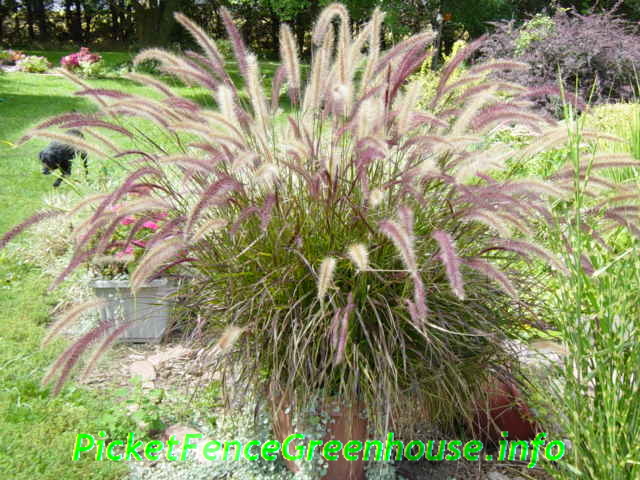 The taller the grass, the more firmly the roots anchor into the earth, and to move a well-established patch is to get a taste of competitive weight-lifting -- best to call in the huskiest teenagers in the neighborhood and pay them well for this sweaty, scratchy, dirty work. Karl prefers a medium to moist home for his roots, with his head in bright sun, but good soldier that he is, he will tolerate dry soil and partial shade with nary a droop to his spine. Plant this near the front of the border for an unexpected accent, as Molinias of all kinds offer an excellent scrim effect to bolder beauties in the back. All rights reserved (About Us).The material on this site may not be reproduced, distributed, transmitted, cached or otherwise used, except with the prior written permission of Northeast Ohio Media Group LLC.
Given full sun and average to wet soil, these Miscanthus make for excellent screens, especially around water features.