The next major update to Zentools is now available and although it's not the major v2 milestone I was hoping for it's a worthwhile update for anyone using Zentools.
I'm happy to announce the availability of Zentools v1.8 - our all in one responsive content and image gallery module.
One of the weak points in our responsive arsenal, up until now at least, has been the zentools lightbox. Earlier this month I spoke about the Melbourne Joomla day that will be held on the 19-20 January in 2013 and I hinted at a developer focussed session I will be running based on the Zen Grid Framework, Zentools and Zenkit. I've just released Zentools v1.7 which adds a really handy new feature - the ability to load images in the module based on the users screensize. I'm currently in the midst of finalising our next Joomla template release and have just updated one of the document pages related to Zentools.
For a full run down on the new functionality check out the document over at the Zentools documentation area. When I first developed version 1.0 of Zentools I left out the filter view option which can be still found in the older Microblog module - It soon became clear to me that I under estimated how popular this layout was. Zentools 1.2 implements the filter option albeit in a slightly different way by using the item categories to sort and filter the items. Another useful addition to Zentools v1.2 is the ability to display a single item that leads to a lightbox gallery. This means that you can now tell Zentools to load small images on mobile browsers and large images to desktops, which will significantly reduce the asset payload for our responsive Joomla templates on mobile devices. This has the benefit of making sure that your image assets loaded through our zentools module are optimised for the context in which they are being viewed.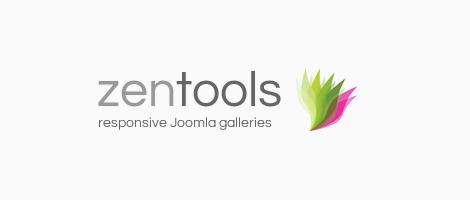 Zentools has been doing this with K2 for a while, but now you can use an image in the module that isn't displayed in the item itself. If you have a unique url specified in the Joomla content item you can have that specific Zentools item link to an external url - this applies for both the lightbox and content item link options.