The eating bowls now in use in Zen monasteries have been used by monks in China and Japan for over one thousand years.
In early Buddhist tradition, it was the usual practice for monks to obtain their daily food by begging. Buddhist tradition has emphasized the monk's robe and bowl as symbolic of the two things most necessary to sustain life: with one, we are supported externally (clothes, shelter), with the other ,internally (food).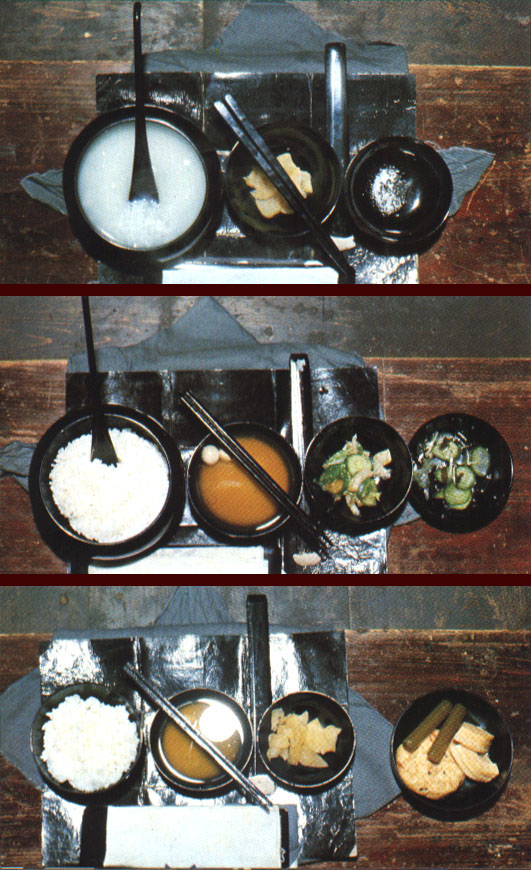 The person nearest the altar, (or nearest the end of the zendo, where the priest is sitting) will take the item from the tray.
Practiced, with a few variations, throughout the Zen schools, it was also adopted—in America—by Chogyam Trungpa Rinpoche, the Tibetan founder of the Shambhala lineage. On these days, monks are given time to attend to personal items, such as laundry, shaving, etc.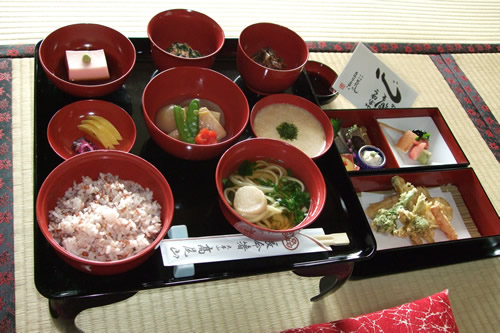 Yet more specifically—and arising from Zen's insistence on blending the sacred and the mundane—oryoki unifies daily life and "spiritual practice." It is essentially a state of mind, a way of being.