Authentic Tibetan prayer-flags of various deities, mantras, prayers for various different blessings. Our collection covers all the major & minor deities of the Tibetan Buddhist pantheon & is all iconographically correct!
Tibetan Spirit has a long tradition of donating a portion of its earnings to the support of Tibetan Buddhism.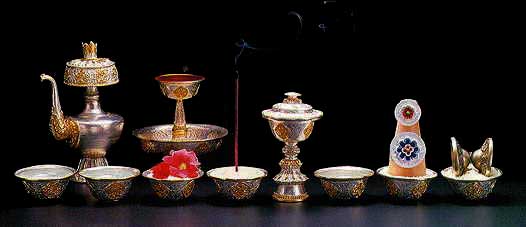 Tibetan Spirit is owned and operated by Urban Dharma NC, a Buddhist center and community-in-progress in western North Carolina. It is our mission to offer high-quality, yet affordable, Dharma supplies to practitioners and communities that do not have easy access to such items. We are very happy to announce that as of October 2011, with Urban Dharma NC's ownership of Tibetan Spirit, we have taken the mission of Tibetan Spirit to a new and even more ambitious level–100% of the profits of Tibetan Spirit now go towards the support of Tibetan Buddhism and Dharma projects!