We taste the leading brands to find the distinct differences and rate them with tasting scores.
Even people who swear they won't touch fast-food seem to make exceptions for breakfast sandwiches. Sure, it's not that hard to make one at home, and even tastier with just-fried eggs (try not to think about the pre-cooked egg loaf on most fast-food sandwiches too hard) but sometimes you just need to grab one on the go. For a whole week, we gathered around the big table at Serious Eats headquarters (Ed has been known to call it the stadium) at 10 a.m. The roll was lightly toasted and by far the best bread of all the Wawa breakfast sandwiches we tried.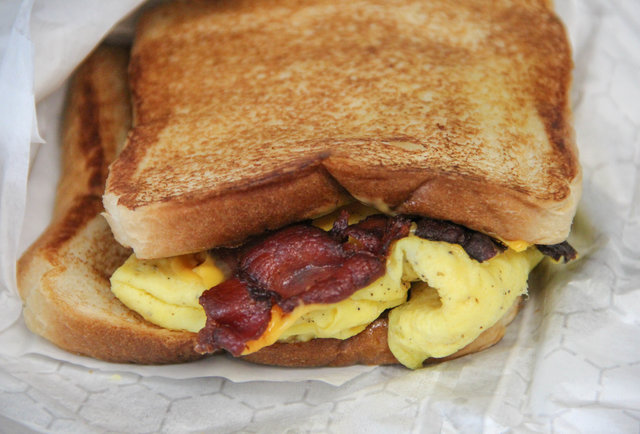 Since 2008, I've been working with our writers, editors, and community to make Serious Eats a more dynamic and delicious place.
Something about the combination of egg, melted cheese, salty meat, and toasted bread is so satisfying, not to mention a lifesaver on those especially rough mornings.
But somehow this convenience store chain (in New Jersey, Pennsylvania, Delaware, Maryland and Virginia) has a way of putting a spell on people. Originally from southern California, now a Brooklyn dweller who's always trawling for a ripe avocado.
But while staring off into space waiting for our order, we heard a crack—the magical crack that only a real egg could make.
They could have been toasted and buttered, but then again, we gobbled it down too fast to care.
We looked into it, then stopped and just accepted the creamy, fluffy, eggy-tasting goodness.