Some ideas and guidelines to help you set up a Meditation Group and develop a local sangha (community). Having discovered the value of meditation in a retreat setting, one way to develop and support your practice is by being part of a local group or sangha community. Alternatively, a Meditation Group need not always involve physically sitting together; it can be virtual, meeting on-line or via Skype (for example) or it can allow a loose network of people to stay in touch, to reflect on their practice and to feel supported. Some groups have run successfully with just two or three regular members over a period of years, however a larger group generally generates more energy and provides a richer group meditation experience.
Basic instruction and guidelines for beginners can be given by group members who feel confident to do so. Most groups tend to meet on a weekday evening, weekly or fortnightly, for one to two hours. Larger groups may find it helpful to set up a website with useful information: events, contact details, Dharma talks, etc.
People wishing to find out more about meditation could organise a meditation teacher or experienced practitioner to run a local 'Introduction to Meditation' class, e.g. It will be helpful, especially for larger groups, to identify different roles or tasks within the group structure and organisation, and to get individuals (or committees) to undertake these roles for an agreed period of time.
A treasurer (to deal with financial aspects of the group including a bank account if one is needed).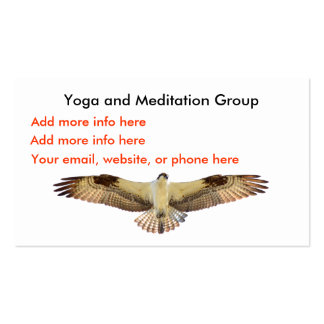 A day or weekend retreat provides an opportunity for deeper and more sustained meditation practice for group members. Day retreats or meditation days tend to be held in silence apart from any input (meditation instructions, Dharma talk) from a teacher. Gaia House teachers may be available to lead meditation days, but usually need to be booked well in advance (at least 6 months) due to their other teaching commitments. You will need  a quiet, adequately heated hall, suitable for the number of people you anticipate, ideally with enough space for walking meditation, either inside or outdoors. It is also possible to hold 'self-led' day retreats or meditation days, perhaps at someone's home (using the garden for walking meditation) where everyone agrees a pre-arranged schedule of sitting and walking meditation sessions, perhaps with a recorded Dharma talk, and a shared meal.
For larger groups, separate meetings may be set up to study particular aspects of the Dharma (the Buddha's teachings) or to explore particular forms of meditation practice.
There are many local meditation or sitting groups already, set up by people inspired by their experiences at Gaia House.
Initially, especially if you have only a few group members, someone's living room at home might be suitable. Attending Gaia House or other retreats and meditation sessions led by a Dharma teacher, will help deepen and enhance your group practice.
Most people now have internet access and can keep in touch with group activities in this way.
It can also be a way of attracting new members to your meditation group, if it is advertised more widely. The lunch break can also be held in silence, although this may be uncomfortable for those new to meditation or retreats.
Such days are often suitable for those new to meditation practice, as well as experienced practitioners, as basic meditation instruction can be given. For instance, if you want to include some discussion or sharing in your group, some people may feel more comfortable speaking in a smaller group.
If your group is very successful or numbers feel too large, you could consider meeting more frequently, such as twice a week instead of once.
They may choose to be closed groups to preserve the group dynamic and build trust, or they could be open to new members.