Interval training, as we've mentioned before, is one of the most efficient ways to exercise. Do each exercise as many times as you can for 30 seconds (or in the plank poses, hold for 30 seconds), and pause for 10 seconds between each exercise.
By the way, Lifehacker reader Will Wilson wrote up this handy webapp for the 7 minute routine, telling you when to start and stop each movement.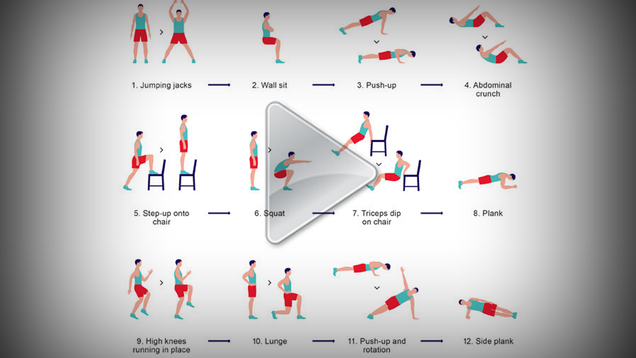 In this exercise, you lean back onto a wall and slide down into a squat position so you have a 90-degree bend in your legs. In this exercise, you lower down in a push up, but as you come up, extend your arm and turn your body to face one side. Yesterday we shared a routine that gives you a full-body workout with 12 exercises in 7 minutes.