I then scoured the web for DIY examples (I wasn't bit by the creativity bug so I need step-by-step instructions) and included several of those links below.
Turn Old Into New:  Love this fabulous idea of turning an old book into a fantastic 'just because' gift (make sure to look at the last pic on the page to see how amazing the finished product looks). Passport to Love:  What a clever gift!  Use this DIY crafts project to take your husband around the world for free. Year of Dates in a Basket: This nifty idea wasn't one that was submitted but when I stumbled across it online I knew it had to be included!  Create 12 dates, arrange them in advance, label the envelopes, and let your hubby open one each month.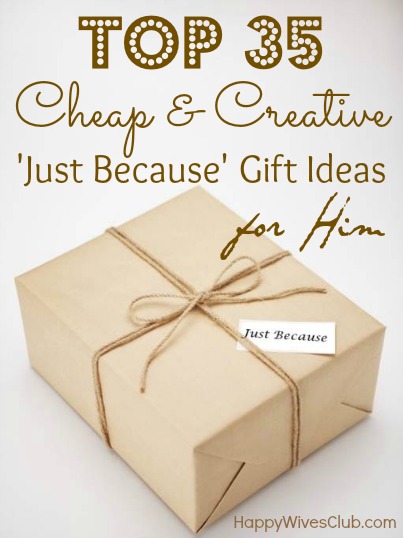 Create Your Own Storybook: You can always count on The Dating Divas for fabulous gift ideas for your hubby!  Most of my favorite ideas come from this group of creative ladies. Show Him a Little Eye Candy: "You can have a local photographer take a Boudoir photo shoot of you, as tame or artsy as you want, then develop the shots and put them in a little black photo book just for him.
Seven Days of Love: I've featured this unique gift idea on this site previously but it's so fantastic I had to include it in this list!
Fawn Weaver is the USA Today® and New York Times® bestselling author of Happy Wives Club: One Woman's Worldwide Search for the Secrets of a Great Marriage, adopting the same name as the Club she founded in 2010.
Start your day off right with an uplifting 90-second message delivered to your mailbox for free.