Before you can make a realistic grocery budget, you have to have a realistic idea of what you usually spend.
The suggestion of comparison shopping is inevitably met with a chorus of voices protesting the efficiency of "driving all over" just to find cheaper items.
However, I also comparison shop within stores: some items are cheaper in the international aisle, or the yogurt in the organics aisle, for example, might be on sale when my usual yogurt selection isn't.
There are certain items that I prioritize for my wellbeing, such as fresh foods and basic whole foods.
This is a basic tip but it can make all the difference between grocery runs that result in spending sprees or incomplete shopping.
Too often, coupons trick customers into buying unnecessary items "because it's a good deal." Furthermore, generic versions of many items in the coupon book are even cheaper than the price you'll pay for a discounted name brand item.
I did this for years before I realized I was still shopping at my usual rate, buying a few extras of this and that each time, which was inflating my grocery bills. So pick the stores that are most efficient for your shopping, familiarize yourself with your options, and make a plan. I've found it's easier to stick to a monthly grocery bill, as I often go for two weeks without shopping. Towards the end of a month, I'll nix fringe items before cutting out my priority items, such as that new flavor of tea, juice, optional toppings for meals, and desserts. Unless you live hours from a grocery store, this sort of pseudo-bulk shopping isn't helpful.
I used to shop at a closer grocery that was more expensive, than transitioned to a larger, cheaper store much further away, then began shopping at three different stores, with a separate list for each.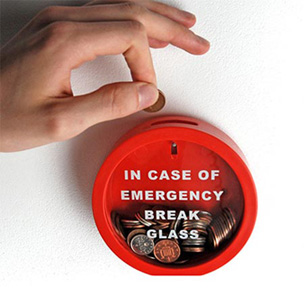 We eat out for special occasions or with friends, but have made it our personal policy to never eat out as a response to laziness.
Having a rough idea of what we'll be eating for breakfast, lunch, and dinner helps me shop accordingly.
So I try to plan budget-friendly meals that I know I'll enjoy, and rotate those meals throughout several months.