Disclaimer: Product shown in the picture above is only for representative and information purposes. Airtight Lid OdourlessMicrowave Safe (Without The Lid) Frezer Safe, Can Be Used In Refrigerator Blue Colour Lid And Ransparent Bottom. I recently read about this woman who strives for zero waste and lugs containers like these to Whole Foods to avoid bringing wasteful packaging into her home.
These Anchor Hocking Ceramic Kitchen Canisters are excellent food storage containers for preserving dry goods like sugar, beans, flour, rice, and more while adding a stylish decorative element to your kitchen decor.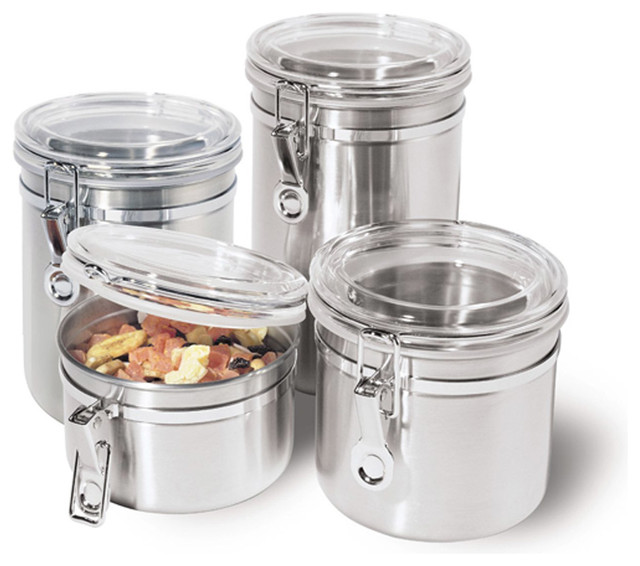 A great way to store coffee, beans, rice, cereal, granola, and more right on your countertop. The actual product delivered may be different from the creative as displayed here in the website. While we (and your area's Whole Foods) might not be quite there yet, why not get ready with these gorgeous food containers? These Anchor Hocking Ceramic Kitchen Canisters feature elegant chrome lids with a simple flip-latch that instantly creates an airtight seal to lock in the freshness of your dry goods.