We converted a new high-cube 20ft shipping container to show-case Coca-Cola Superfreeze – the new way to enjoy Coca-Cola.
Carrying out conversion works and container fabrication at our own depot, as well as installing the final elements on-site (together with the design team) the unit was successfully delivered and installed to create a unique experiential container.
Internal fit-out works included electrics, ceiling lights and plug-points wired into a consumer safety unit supporting all vending machines, media centre and television screens. FREEPHONE 0800 0285 634 (landlines only) or 01707 648 400 with your requirements and we will give you a quote immediately. GalleryView more photos of the containers, site offices, welfare units and canteens, toilets and container conversions. Pop-up containers, container conversions, site accommodation, storage containers - sale and hire - all sizes available. We were approached by a cafe owner to assist in the replacement of his food trailer, which was a very old food servery.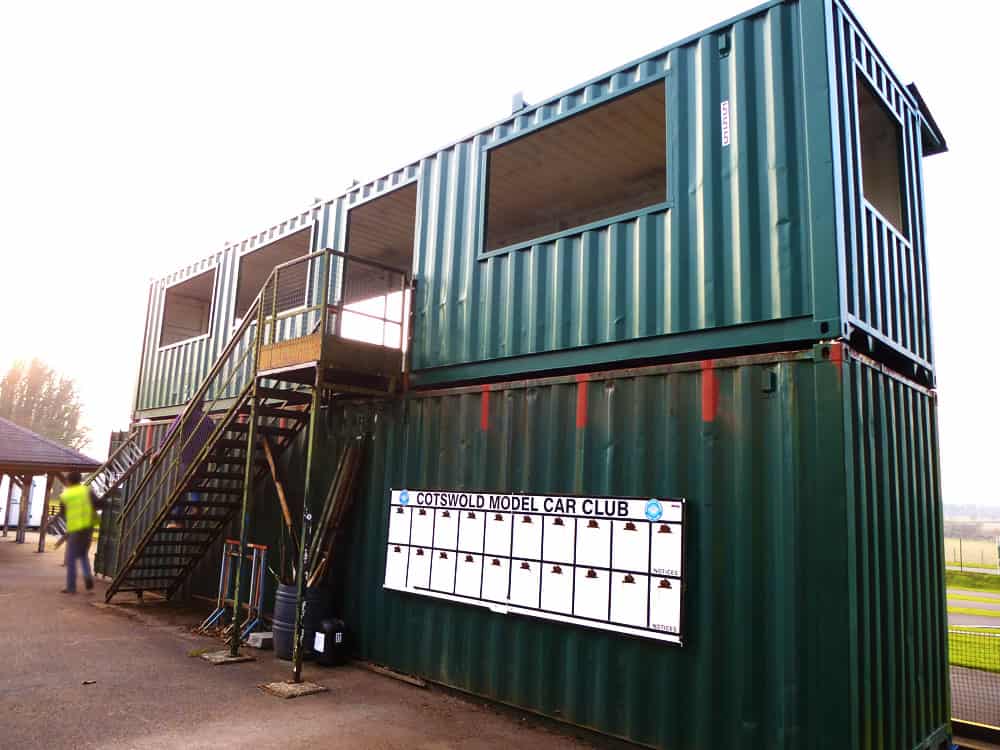 Working in conjunction with the customer, we designed the basic shipping container layout for his cafe and servery and decided that it was best to modify and convert a 20ft shipping container into the required bespoke size of 12ft. Once the container was chosen, we invited the client to our own depot (where we carry out all container conversions) so that the cafe-owner could measure up and advise our container fabricators where he required all the access points, servery hatch, power points as well as choose a bespoke colour.
As the images show, the container conversion works for this cafe were carried out to a very high specification and we even installed a bespoke wallpaper (timber effect) that the cafe owner had bought himself, to give the unit a more aesthetic appearance (once on-site). We arranged for the 12ft container cafe to be delivered to site using a hi-ab vehicle and for our fabricators to attend site to install the various items and carry out final conversion works. Central London - Islington, Chelsea, Mayfair, the West End, Knightsbridge, Camden, Euston, Kings Cross, Embankment, the City of London, Moorgate and Barbican.
North London and Greater London - Edgware, Mill Hill, Finchley, Barnet, Wembley, Stanmore, Bushey, Elstree, Borehamwood. We also cover Hertfordshire, Berkshire, Buckinghamshire, Essex, the M25 region, the South East, the Midlands and North of England (Birmingham, Leicester, Manchester, Leeds, Liverpool, Newcastle, York, Lincoln), Scotland and Wales.
Container Conversions & ModificationsWe are able to build bespoke shipping container conversions and modifications to your specification. Contact UsCall us now on freephone 0800 0285 634 or +44 (0) 1707 648 400 to discuss your pop-up and container conversions requirements.
The above photos show a 20ft one trip container converted for use as a containerised drying room for operations in Port Stanley, Falkland Islands.