Shipping, or ISO, container offices are extremely popular given the many ways they can be used. Storage container offices are typically used as on-site field offices for contractors, project managers or engineers in major construction or land development projects. A DO IT YOURSELF (DIY) REFERENCE AND ARCHITECTURAL DESIGN SERVICE FOR CONVERTING RECYCLED INTERMODAL CARGO SHIPPING CONTAINERS INTO GREEN HOMES, BUILDINGS AND ARCHITECTURE. The original method used by many early piggy back terminals was the method illustrated in this picture. As tchnology advanced within the Rail and Road industries, handling of trailers and containers advanced as well. As trailer lengths increased so did the ability of the railcars to handle the newer trailer and container lengths.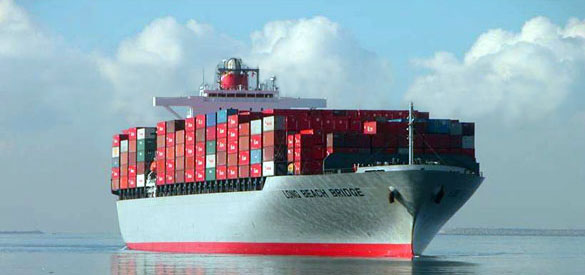 Part of the function of intermodal terminals such as CSX's new one at North Baltimore, OH has been to consolidate boxes on cars to facilitate direct interchange of trains to other carriers, as well as receiving trains from other carriers and reloading the boxes to serve trains to the varios CSX destination. Each container shipper had to provide and maintain their own pool of chassis at each terminal they operated out of.
These containers may have been enroute to a location that had a piggyback ramp but no means to hoist containers on and off flatcars. They are designed to provide the same level of portability and security as typical containers but are modified with features that allows them to act as office space.
In the 1960's well-style cars appeared to allow the double stacking of containers on certain routes.
I also heard that in some densly populated urban centers, space was at a premium and there was simply not enough real estate for thousands of empty chassis sitting around.
As the technology got better railcars were built with a railring to keep the wheel on the car.
In the late 1960's while in Vietnam, we hauled Containers up highway 1 between Danang and Phu Bai.
I believe this particular train was headed for Chicago probably for interchange, but still, why ship all of that extra weight (not to mention wind drag) when these containers could be mounted on trailers at their final destination like normal?