Lots of people get the idea to build a storm shelter or bunker by burying a shipping container – it's fast, relatively inexpensive, and durable, right?
Note from PJ:  I really would like to thank Ryan for giving me the permission to post this information up.
I built the house so there was weight on the walls and the vibration from the bulldozer backfilling the walls caused them to crack. Ground water is going to rot that out very quickly, and fill the container, no matter how much sealant you squeeze into gaps. This may look like a simple solution for creating an underground bunker, but the reality is that these shipping containers are not designed to be buried.
They're relatively inexpensive, and you can invite your friends over for a rock gathering party.
I know of 1 wall that caved in after the house was built and then the walls were backfilled.
Foundation walls were used a LOT and I saw builders try to build foundation walls in the winter time quite a bit, every now and then they would cement the walls during a freeze and they would always have to redo it completely.
As you can see from the pictures below, the weight of the ground caused the curb side walls of the container to buckle in (no idea of how the road side walls looks).
Also need to build foundation footings under the foundation walls using at minimum 1 foot deep trench with rebar meshed inside and then filled with cement.
I think this may have worked IF the walls had been reinforced with braces & a concrete block wall was built around it first. The corner posts appear to still be straight, but it's hard to tell without getting inside and looking around.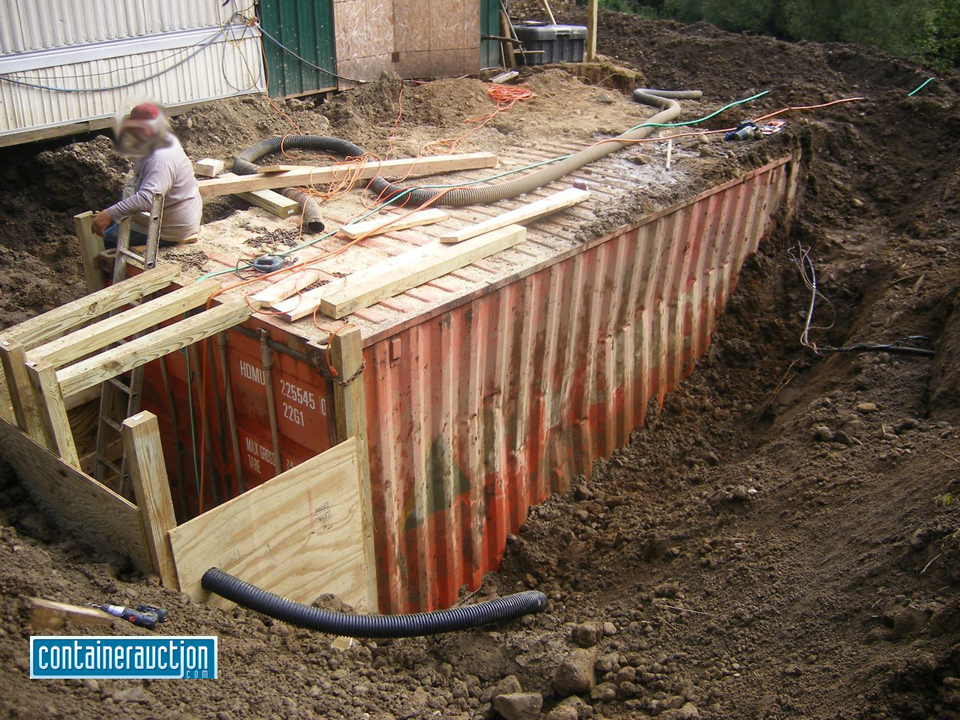 Furthermore, foundation walls cannot be used with good effect in areas like coastal plains where water tables are high because the soil is unstable and your foundation will shift causing stress cracks and eventual collapse.
Shut yourself in the container during daylight & squeeze ample amounts of silicone into any places you see light.