In just three years MALA has emerged as the authoritative recognition of quality service, best practices and innovation — both among companies and individuals — in the various segments of the maritime and logistics sector. MALA 2013 is thus ready to replicate the success of the previous editions, which generated tremendous enthusiasm in the nomination phase, and excitement and anticipation at the awards ceremony which saw a veritable Who's who of industry representatives as well as current and former policymakers turn out in large numbers to applaud and cheer their friends, peers and colleagues. So, join us at the MALA 2013 gala awards night, to honour and celebrate excellence in the maritime and logistics sector. He was Vice Chairman & Chief Executive Office, Gujarat Maritime Board from June 1999 to May 2003, Principle Secretary, Forest and Environment from Jan. Hearty congratulations for the super success of the 4th edition of the prestigious MALA Awards function, in midst of an elite congregation of shipping fraternity. That you single handedly organised, supervised and executed the event flawlessly, speaks volumes of your dedicated commitment to the cause and to bring smiles on faces of almost all the participants. Mr Nikhil Mondkar, Area General Manager - Maharashtra & Central India, CMA CGM Agencies India Pvt. Subsequent to the definitive stamp of approval it got from the trade in 2010, 2011 and 2012, MALA is all set for its fourth edition on September 6, 2013. With a jury comprising some of the leading lights of the industry, it can truly be said that this is an award of the sector, by the sector and for the sector. Ipsum dolor sit amet conse ctetur adip isicing elit, sed do eiusmod tempor incididunt ut labore dolore magna aliqua. Pabitra Narayan Roy Chowdhury is a Post-graduate and an MBA in Finance with also a post-graduate degree in Applied Mathematics.
Anil Devli, currently the CEO of Indian National Shipowners' Association, has notched several milestones in his shipping industry career spanning 20 years.
Subramaniam Sankaran began his career in SCI and was with the company for 17 years in Mumbai and Chennai in many capacities, including as head of the marketing and freight departments. Pramod Sant has nearly three decades of rich & extensive experience in procurement, logistics, supply chain, import and exports at factory, project and corporate level and export control.
Sunil Vaswani, during his career spanning about 25 years in shipping and logistics, has held senior positions in companies like APL, Forbes Gokak, Jardine Shipping Services, and now US-headquartered UT Worldwide for about five years. Izediyar, President - Information Technology & Business Process, Sarjak Container Lines Pvt.
Ut enim ad minim veniam, quis nostrud exercitation ullamco laboris nisi ut aliquip ex ea commodo consequat consectetuer adipiscing elit. He set up and expanded operations of a mid-sized Indian flag shipping company, pioneered coastal container transhipment in India, and pioneered intermodal domestic transportation using the land-sea-land route, among other achievements. He is presently with "K" Line Agency where he has been Senior Vice-President for over 12 years. Narayan, Director of Chakiat Agencies, was an agent and joint venture partner of Sea-Land, among other agency operations, and then partnered with DP World in bidding for the ICTT project in Cochin in 2003. He has experience of implementing various management frameworks and IT Tools within organisation. Radhakrishnan is the Chairman of the Clearship Group of Companies, a family owned enterprise that is a leading name in cargo freight logistics with a national and global network of offices and agents, besides diversified interests in IT, travel and tours, home interiors, and internet and mobile marketing.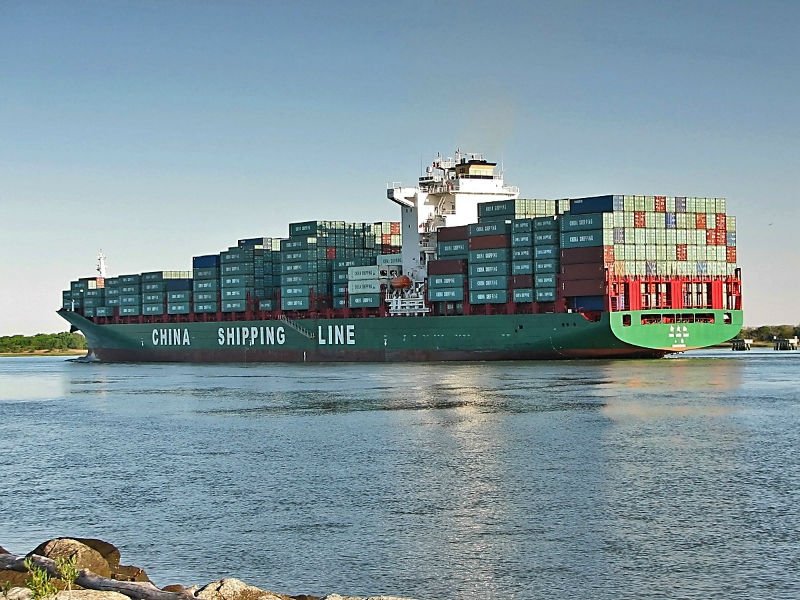 He oversees and controls its various offices in Tamil Nadu, Andhra Pradesh,Karnataka and Chhattisgarh. Kayani Freight Brokers and NRK Kayani Logistics, while belonging to a family of shipping industry pioneers, has created his own mark in the sector. A prominent personality in the shipping and logistics sector and known for his leadership skills, Mr Radhakrishnan has held prestigious positions like President of Bombay Custom House Agents Association, Chairman of FFFAI, Chairman of Indian Institute of Freight Forwarders, Trustee of MbPT and JNPT, among others. He has been instrumental in the expansion and consolidation of the Master Group into various activities related to shipping. He has been an active committee member of Bombay Overseas Freight Brokers Association since 2005 and, through NRK Kayani Logistics, offers complete logistics solutions. The Group is now focused on expanding abroad and is determined to become a globally recognised brand in the shipping industry. With his son now also part of the family business, Mr Kayani has diversified into the new field of travel and tourism.
Master is the Immediate Past President of Indo-Belgian Luxembourg Chamber of Commerce & Industry and a member of CII.