09.05.2016
All five-model year or newer vehicles that are purchased out-of-state must have their vehicle identification number verified. This F-100 is the real deal; a 50th anniversary horn badge shines bright on the steering wheel and original equipment can be found throughout. Not only is this the first year of the F-100, but it also coincided with Ford's 50th Anniversary, giving this F-100 special badging and a long list of new and exciting changes.
The Mileage Maker 223ci engine, transmission, rear end, fenders and interior items are just a few of the authentic components you'll find when you examine this beautiful, jet-black '53.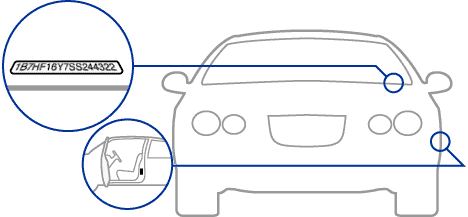 Ford pulled out all the stops, not just for their trucks, but their cars, commercial vehicles and tractors all saw new, massive upgrades. The interior remains as a relic of the good times: the bench seat's lone red upholstery thrives in the black abyss that is the cab. New engine options that feature overhead valves, a shorter wheelbase, increased visibility by the addition of a bigger window, a 5' wide bench seat and increased cab size just scratch the surface of new features added to the newly dubbed F-100. The undercarriage is a work of art that will do things to you; you'll break your gaze only to quickly wipe the drool from your chin.
Take a look at over 100 pictures and an in-depth video to get a better feel for this 50th anniversary F-100!