25.03.2014
The Hurricane Katrina Tour delivers a powerful tour of the devastation and rebuilding of New Orleans following the levee failures and flooding of the city. Take a walk through the French Quarter's famous bars and restaurants and discover the famous "spirits" of New Orleans. The Super City New Orleans Tour offers four tours rolled into one, covering the French Quarter, a New Orleans cemetery, City Park, the Garden District and more! Get the best of both worlds – living and dead – when you book the City and Cemetery Tour, an intimate drive through one of the city's landmark cemeteries, the historic French Quarter and more. The island suffered extensive overwash, and a major breach was formed toward the western end of the island (not shown). Scroll down or click on the yellow location numbers on the photo above to view the pre- and post-storm photo sets for Dauphin Island. The middle photograph was taken on September 17, 2004, immediately after the passage of Hurricane Ivan.
Below, photo triplets show the changes that have occurred in the recent hurricane seasons to a developed section of the island. The time period covers Hurricanes Lili (2002), Ivan (2004), Dennis (2005), and Katrina (2005). These photographs show overwash deposits extending roughly half way across the island after Ivan, while the post-Katrina photography shows overwash sand extending nearly the entire island width. These photographs show a significant increase in overwash penetration across the island after Ivan and beyond the island after Katrina. The post-Ivan photo shows overwash deposits covering the road and encroaching on the first canal.
The structure in the lower left corner is an oil rig that broke loose during Katrina and washed ashore. The second photograph was taken on September 17, 2004, immediately after the passage of Hurricane Ivan.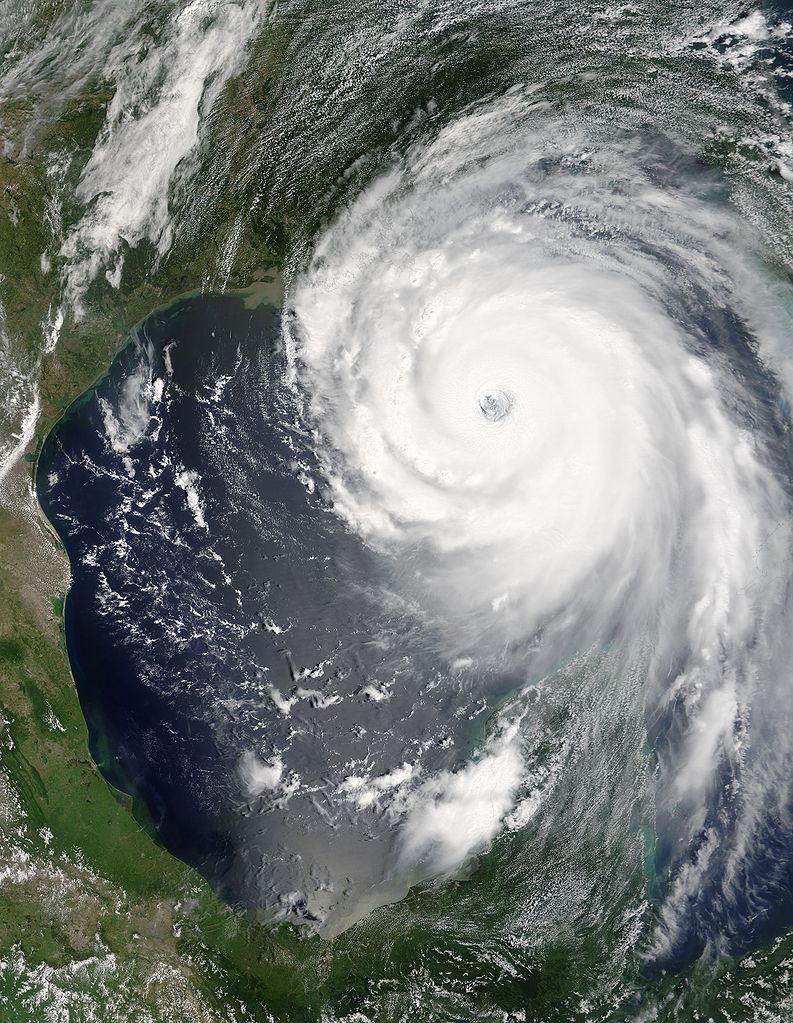 The post-Katrina photograph shows the overwash deposit has not only covered the road, but filled the first canal and is encroaching on the second canal. The third image in each triplet was acquired on August 31, 2005, two days after Hurricane Katrina. All triplets show that the changes due to Hurricane Dennis (2005) and Hurricane Katrina are much greater than the changes from Hurricanes Lili and Ivan.