12.07.2015
You must have JavaScript enabled in your browser to utilize the functionality of this website. General Purpose Series 16-Unit First Aid Kit - Contents Click hereto view a list of the items in this kit, or to reorder items in this kit.
General Purpose First Aid Kit - Medical - Field Gear JavaScript seems to be disabled in your browser.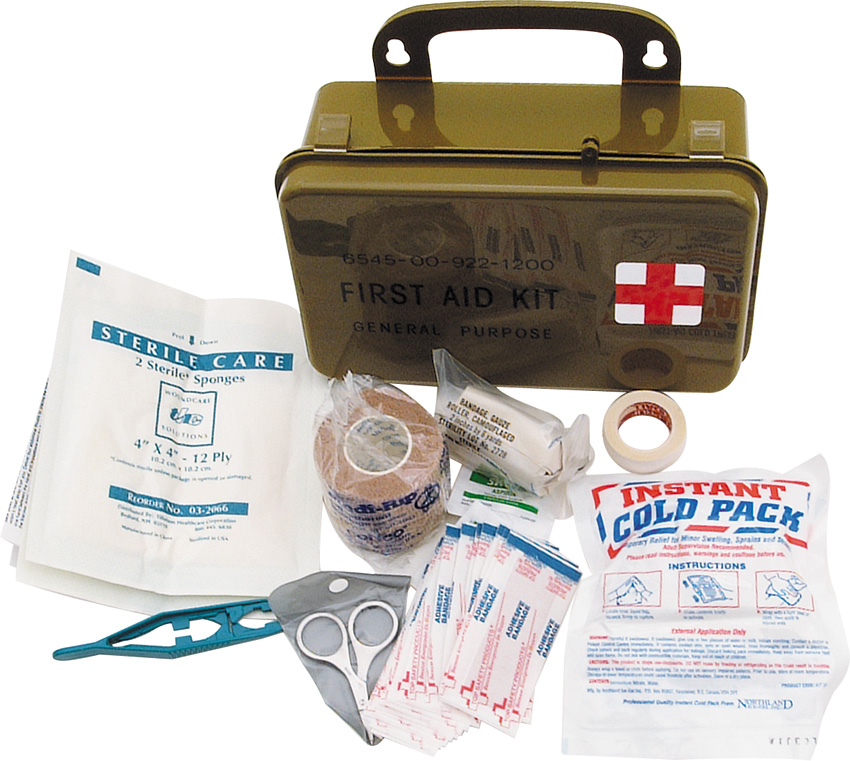 The steel box 12-unit vehicle first aid kit of World War II and the 1950s was replaced by the "First Aid Kit, General Purpose, Rigid Case" (FSN 6545-922-1200, later changed to NSN 6545-00-922-1200). The boxes had tight fitting lids with waterproof seal, lid clamps and a handle or mounting point.
General Purpose Series 10-Unit First Aid Kit Refill - Contents Click hereto view a list of the items in this kit, or to reorder items in this kit.
This kit was typically bracket-mounted in a vehicle for emergency use by the vehicle operator or passengers.