"Hot Toy Lists" Are a Go To Staple for Parents Every Christmas
Plug These 25 Readymade Toy PLR Reviews Into Your Blog and Watch Profits Pour In!
Includes Current, Pre-Order and Not Yet Released Toy Reviews
I want to make this quick and skip all the marketing blab because we all know toys sell a TON (year round - thanks to birthdays) and I don't need to clue you in to niche statistics.
The SECOND Walmart released their Hottest 25 Toys for 2016 list, I got to work on a brand new PLR bundle for you.
Parents LOVE Hot Toy Lists!
Why do moms and dads appreciate these lists? Because it helps them know ahead of time what every kid will be clamoring for. This stuff outsells almost everything else - and what's cool is, the lists range in age appropriateness and price.
That means you can bring in sales for toddlers and sales for teens or adults (and everything in between) - PLUS, prices range from the low end that helps your commission volume - to toys that cost almost $400!
What's in this bundle?
Num Noms Lipgloss Truck - 443 words

Pom Pom Wow Decoration Station - 456 words

Doc McStuffins Hospital Care Cart - 458 words

FurReal Friends Torch, My Blazin' Dragon - 446 words

Little Live Pets Puppy - 459 words

Fisher Price Little People Sit 'n Stand Skyway - 448 words

My Little Pony Explore Equestria Crystal Empire Castle - 449 words

Pie Face Showdown! Game - 454 words

Nerf N-Strike Elite HyperFire Blaster - 489 words

Tyco Terra Climber Remote Control Vehicle - 464 words

Barbie Rainbow Cove Princess Castle Playset - 447 words

Sky Viper Streaming Drone - 468 words

Razor PowerCore E100 Electric Scooter - 456 words

Hatchimals - 459 words

Teenage Mutant Ninja Turtles Remote Control Skateboarding Mikey - 461 words

Paw Patrol Zooming Marshall - 461 words

Disney Princess Carriage - 493 words

Star Wars Electronic R2D2 - 435 words

Hot Wheels AI Racing Playset - 454 words

My Life As Food Truck - 481 words

Batman v. Superman: Dawn of Justice Batcave - 456 words

Teenage Mutant Ninja Turtles Mega Lair Playset - 505 words

Vtech Go! Go! Smart Wheels Treasure Mountain Train Adventure - 493 words

Fisher-Price Imaginext Bat Flight City - 458 words

Fisher Price Imaginext Ultra T-Rex - 483 words
SPECIAL CIRCUMSTANCES
Here's what's REALLY cool about this. Usually, hot toy lists aren't released until the toys are live and being sold. Not so this year! Some of them are live, and some you can get on pre-order and a couple of them are even not yet released at ALL.
With the My Life as Food Truck, for example, it's not available yet, but you can find out details on it and see it. The Star Wars R2D2, however, is so secretive, that we could only speculate based on previous versions.
The other toys are all out there to buy or see, so those articles are written very specifically. For those not yet released, what I did is create a link to the search results page for you, so you can run with that are go back and swap it for a direct link to the product if you want.
As a marketer who owns multiple toy sites, you want to get this content up there early - even the not yet released or pre-orders - so that your site will be a leading go to source for information when it's all available.
One more thing - buyers of this pack get instant access to a single one time offer page that houses $208 worth of my best toy list PLR and bundles for just $17. That should help you beef up a new site in no time!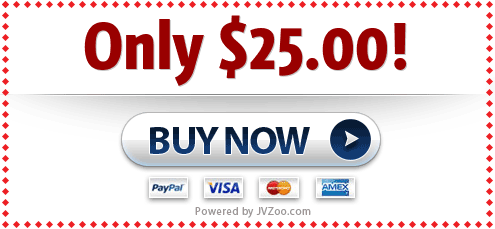 I only have 2 rules on my PLR:
1. Don't use my name on it.
2. Don't pass along PLR rights to others.
Tiff ;)