Self Defense for Survival PLR Bundle
High Quality Content That Covers SHTF Situations - Including Terrorism, Economic, Health and Weather Events!
As a PLR provider, I take requests from my customers and due to recent events in 2016, survival content requests have soared.
It's sad to think that while I was wrapping up this pack, the worst mass shooting in America occurred, a virus turned up on our shores infecting pregnant women, economists are warning of economic collapse, and forecasters began predicting an above average hurricane season.
Survival and prepping issues are bringing in TONS of new individuals who are seeing issues on the news and finally waking up, wanting to get informed and prepared.
Now, you have relevant, up to date content just for that purpose!
20 Self Defense Survival Articles
As a courtesy, I'll let you know that if you purchase this pack, I have a special Survival Reports Bundle, too - which you'll see on the next screen.
So these articles will help you bring in traffic, engage with your audience on social media, and get visitors learning right on your site.
Check out the topics - I have a nice variety of situations and levels of threat included for you:
Awareness Is Key in Survival Situations - 443 words
Best Knives for Self Defense - 454 words
How to Use the Run, Hide, Fight System Correctly - 434 words
Learn the Laws Before Engaging in Self Defense Tactics - 473 words
Lethal Self Defense for Survival - 597 words
Maiming an Attacker to Get Away Safely - 456 words
Martial Arts Options for Hand to Hand Combat - 418 words
Mentally Preparing Yourself for Survival - 431 words
Non Lethal Personal Protection Options - 592 words
Protecting Your Home from Intruders - 487 words
Psychological Measures to Keep You Safe as a Captive - 541 words
Safe Ways to Escape a Riot in Civil Unrest - 479 words
Self Defense for Senior Citizens - 414 words
Self Defense Tools Are Useless Without Training and Practice - 479 words
Stealth Tactical Defense Equipment - 420 words
Storing Proper Protection in Your Home - 416 words
Teaching Your Kids Self Defense Survival - 468 words
The Best Way to Use a Self Defense Baton - 448 words
Using Noise as a Deterrent - 448 words
Which Guns and Ammo Are Best for Home Protection? - 534 words
This content covers a wide range of products you can promote, such as Tasers, stun guns, batons, martial arts courses, pepper spray, gun safes, survival books and more!
Download and Use the Content Instantly!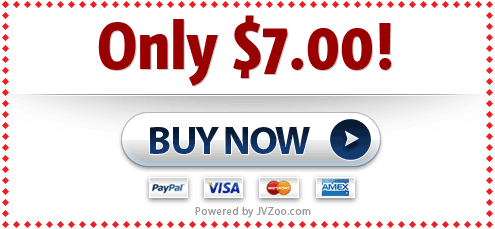 I only have 2 rules on my PLR:
1. Don't use my name on it.
2. Don't pass along PLR rights to others.
Tiff ;)