Download a Bundle of High Quality PLR Articles and a Report That Give You Dozens of Money Making Opportunities for a Virtually Untapped Audience!
Introduce a Hardworking, Eager Generation of Baby Boomers to a Way They Can Supplement Their Retirement and Live the Kind of Life They Always Wanted
Hi Marketers!
As someone who has led others in their pursuit of an online marketing business, I know that one audience who could use your guidance most is that of senior citizens over the age of 55.
What's great about this demographic is their mindset. They're not afraid of hard work, they don't expect everything to be given to them, and they stay committed through to success.
They're also one of the largest age groups on the planet - and they're seeking your advice.
Content That Connects the Dots Between Money Worries and Financial Peace of Mind!
What's sad is that many seniors today are forced into an early retirement, or plagued with disabilities that leave them unable to work outside the home.
Yet their pensions and social security income combined often aren't enough to meet their basic needs of housing, food and prescription medications - much less allow them to live a life they dreamed of when they were younger.
You have the opportunity to help guide these individuals into a new world where they have a second shot at success, and this time, created exactly how they want it to look.
Internet Marketing for Seniors PLR
In my starter bundle of PLR content, you get a set of 15 articles you can place on a blog or in emails (for example), along with a short report you can use to give seniors a glimpse into the possibilities of making money online.
The content can be combined or broken up, used as viral content to spread your message or as a free opt in gift. You can even turn it into a PDF and offer it for sale or as a bonus for people who purchase items through your link!
Here's what all is included...
15 New Articles:
Forced Retirement Doesn't Mean the End of Your Career – 432 words

Saving Money Versus Supplementing Your Income – 437 words

Seniors Facing Financial Insecurity Turn to the 'Net for Stability – 434 words

Baby Boomers Love the Freedom That Comes with Being an Online Entrepreneur – 401 words

Part Time Work for Full Time Pay Helps Seniors Make Ends Meet – 408 words

What Seniors Need to Know About Working on a Computer from Home – 468 words

Embracing a Can Do Mindset as a Senior Entrepreneur – 433 words

How to Avoid Getting Scammed as You Learn – 418 words

Internet Marketing Helps Seniors Socialize on a Global Scale – 452 words

Common Obstacles for Senior Entrepreneurs – 426 words

Online Marketing Is Perfect for Seniors with Disabilities – 452 words

Looking for Something to Fill Your Time? Try Online Marketing! – 425 words

Finding Your Niche as a Senior Entrepreneur – 426 words

How Internet Marketing Gives You a Career Edge Over Offline Jobs – 440 words

How Senior Couples Can Embark on a Family Business After Retirement – 445 words

Report Called "Second Career for Senior Citizens"

This 5-page, 2,144-word report starts with a short introduction and then covers the following:


Benefits of Coming Out of Retirement as an Entrepreneur

Why More Seniors Are Launching an Online Business

What's the Learning Curve for Senior Online Entrepreneurs?

Starting a Business for Under $12 a Month

Types of Businesses You Can Launch Online
Instantly Download and Plug Affiliate Offers Into the PLR for a Profit Surge!
Whenever someone is just getting started online, they have dozens of needs.
As an affiliate, you can benefit by providing links to the tools and courses you trust most, including:
Domain Registrars
Hosting Companies
Email Autoresponders
Courses on Traffic - Both Free and Paid!
Courses on Business Strategies - Like Kindle, Affiliate Marketing, CPA Marketing, or Freelancing
Plug-Ins
Site Builders and Themes...and more!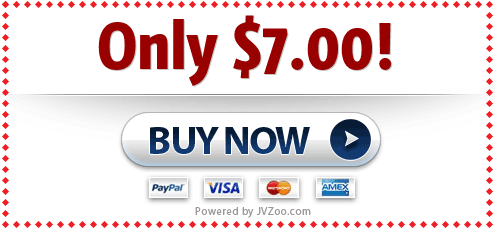 I only have 2 rules on my PLR:
1. Don't use my name on it.
2. Don't pass along PLR rights to others.
Tiff ;)