Your Readers Are Sending You an S.O.S. - Will You Help Them?
PLR That Solves the #1 Problem Preventing an Online Entrepreneur's Success!
Self Doubt Hangs Over a Marketer's Head - Overshadowing Every Decision They Make and Bringing Productivity to a Halt
For almost seventeen years, I've taught men and women how to get started making money online. Time and time again I've witnessed people standing on the cusp of success, but letting self doubt paralyze them to the point of failure.
It's heartbreaking to watch. It's also one of the reasons they lash out and claim that all marketing is a scam or that nobody is willing to share the answers. They're hurt - and scared - and they need help learning how to take control of their intimidation and move past it.
I've developed a content pack just for marketers who want to help lead their tribe on the path to success. You know mindset is more than half the battle - and this bundle of PLR nips self doubt in the bud.
20 Confidence Boosting Articles Designed to Eliminate Self Doubt for Online Entrepreneurs
Not only will your readers feel motivated after devouring this content, but they'll start to feel a sense of pride in what they do. You'll tap into their emotions and suddenly, they won't feel so alone - or so jaded with the Internet Marketing industry.
Here's what's in the bundle of PLR:
Self Doubt Is Understandable, But Crippling - 473 words
Self Doubt Stems from a Lack of Belief in Your Abilities - 445 words
Is Your Self Doubt Due to Previous Failures? - 414 words
Trying to Predict Success Sets You Up for Failure - 444 words
Comparing Yourself to Other Marketers Helps Self Doubt Thrive - 430 words
Finding the Right Balance Between Desensitizing Yourself and Taking It Too Personally - 441 words
Learn How to Drown Out Negative Thoughts - 421 words
Start Small to Take Away the Power of Self Doubt - 484 words
Make Marketing Friends to Boost Your Confidence - 462 words
Translate Your Excuses When Self Doubt Rears Its Ugly Head - 417 words
Check In With Yourself to Recognize and Weed Out Self Doubt - 423 words
Have You Become Your Own Worst Enemy? - 453 words
Entrepreneurs Wonít Get Validated By Anyone But Themselves - 405 words
Donít Confuse Self Doubt with Self Esteem - 448 words
How Much Time Do You Waste Listening to Your Self Doubt Shout? - 461 words
Give Yourself Credit for Your Accomplishments - 419 words
Look Around You and Notice How Imperfect Everyone Is - 477 words
Let Go of Your Ego That Says a Spotlight Is On You - 438 words
Use Every Failure as an Opportunity to Learn and Grow - 423 words
Free Yourself from the Exhausting Task of Self Doubt - 418 words
These Articles Will Brand You as a Trustworthy Source, Increasing Loyalty and Ultimately, Conversions as Your List Gains Faith in Your Intentions
We all know that most people are skeptical of those who teach online marketing. They've been burned so much before that they're hesitant to take anyone's recommendations.
Self help is a huge niche - and many of the dedicated followers are work at home men and women like you and me - searching for some thread of hope they can hang on to as they navigate the confusing and often intimidating industry of Internet Marketing.
With content designed to boost their self esteem and confidence levels, they'll feel more of a connection to you and be more willing to listen to your advice on things like which tools to buy, which courses can lead them to further success, and more!
Or, you could go on slam your list with offer after offer, knowing that behind the scenes, your audience is sitting there feeling defeated and all alone.
PLR That Mixes the Topic of Entrepreneurship with Self Help
I don't know if you're like me, but I hate encountering those one time offers after I buy something. I never know how many there'll be or what's in them.
So I like to share that information beforehand.
When you access this PLR bundle of self help for marketers, you are given access to two more bundles that help beef up your site.
The first is a bundle of six reports on overcoming self doubt for online success. They dig into specifics like self doubt with video marketing, with approaching JV partners, product creation and more.
The second is an enormous bundle of existing PLR from my store - 20 packs that are a mix of self help and online marketing success ($346 worth over 92% off).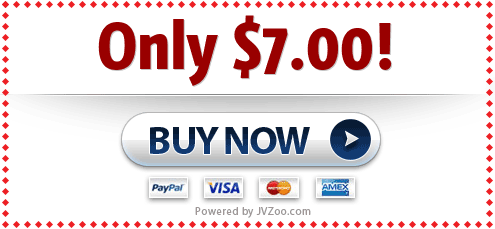 I only have 2 rules on my PLR:
1. Don't use my name on it.
2. Don't pass along PLR rights to others.
Tiff ;)