Special Add On Bundle:
Use This Bundle to Set Up a Streaming Profit System for Your Anti Aging Audience!
An All-In-One Pack of PLR Content Geared to Help You Make Direct and Affiliate Sales to Men and Women Desperate to Turn Back the Clock

That bundle you just purchased is the perfect traffic-generating content to get visitors to your site and show that you're worthy of leading the niche through blog posts and emails.
But it's even better when you have something specific to sell to them - and this niche is hungry for a combination of digital and tangible solutions.
Below, you're going to find a special bundle of 62 pages of anti aging content that gives you BOTH a digital product to sell as well as content to steer your buyers toward tangible purchases.
And if you want to use it as a tool you break up for even more blog or email content, you can do that, too! There are no rules against breaking up or compiling the PLR that I sell as long as it's not resold as PLR to others.
Here's what you get in this offer:
Main eBook: "Anti Aging Action Plan for Your 30s and Beyond"
This 31+ page, 13,821-word eBook starts with an introduction and then covers the following topics:

Chapter 1: Anti Aging Appearance Action Plan
Chapter 2: Anti Aging Mind and Memory Action Plan
Chapter 3: Anti Aging Mobility and Energy Action Plan
Chapter 4: Anti Aging Disease Prevention Action Plan
Chapter 5: Anti Aging Sleep Restoration Action Plan
Chapter 6: Anti Aging Personal Satisfaction Action Plan


Sales Copy
This 5-page, 1,433-word sales copy is filled with headlines, subheadlines, bulletpoints and more to encourage your visitors to convert into buyers instantly.
It mentions the bonus report as well, so all you have to do is load it all up and package it for your customers to download right away.


Bonus Report: "Aging Analysis Helps You Turn Back the Clock"
This 6-page, 2,426-word report starts with an introduction and then covers the following:

- Head to Toe Skin Analysis for Signs of Aging
- Lab Work to Uncover Issues Associated with Aging
- Taking Stock of Your Social Situation as You Age
- Give Yourself a Sleep Analysis as You Grow Older
- Mobility and Energy Tests to Evaluate Physical Performance Over the Years


20 Additional Product Reviews:

- Yoga Over 50 – 434 words
- Strength Training and Stretching for Seniors – 452 words
- Aging Backwards Book Review – 447 words
- Spiritual Aging Guide – 440 words
- Anti Aging Pillow – 447 words
- Anti Aging Green Tea – 437 words
- Anti Aging Portable Stick Humidifier – 451 words
- Brain Games to Keep Your Brain Young - 462
- Age Reversing Foundation – 437 words
- Anti Aging Lip Serum Lipstick – 451 words
- Anti Aging Neck Firming Cream – 435 words
- Treadmill for Age Prevention – 477 words
- Elliptical Trainer to Stave Off the Aging Process – 449 words
- Stress Relief Essential Oils Kit - 433
- Green Superfood for Increased Energy – 462 words
- Superfoods Rx Diet – 445 words
- Natural Biotin for Anti Aging Skin Support – 444 words
- Collagen Joint Care to Prevent Premature Aging – 464 words
- Anti Stress Calcium and Magnesium Supplement – 444 words
- Natural Brain Function Boosting Supplement – 441 words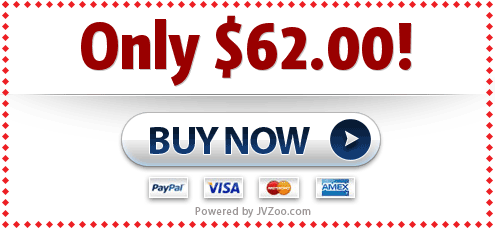 Tiff ;)
P.S. I only have two rules for my PLR:
1. Don't use my name on it.
2. Don't pass along the PLR rights to others.