Evergreen Success Mindset Content
Mega Bundle of Success PLR Reports Designed to Give Online Entrepreneurs the Motivation and Inspiration They Need to Succeed!
Improving Finances Is the Second Most Common New Year's Resolution
From: Tiffany Lambert
Every year we sit and look back and plan what we hope to achieve in the coming year.
Many of your readers are doing the same - and maybe you, yourself are planning on getting fit, putting an end to bad habits, and making more money.
Improving finances is a goal most people have. Earn more. Spend less. They have no trouble learning how to budget for more cost effective meals and skipping that morning latte, but many men and women feel overwhelmed at the concept of figuring out how to make more money online.
Be the Kind of Leader Who Helps Your Tribe Succeed
How many times have we seen people complain about Internet marketers who only want to stick their greedy hands in someone's pocket? There's a way you can combat that negative stereotype and it begins with showing up to serve your audience.
This bundle that I created was specifically geared to give your readers a massive boost in self confidence and direction!
We all know New Years' Day is the start of what typically results in a 2-4 week span of dedication to a resolution. Then it falls by the wayside and the person who made the commitment is back to square one.
If you're a truly great leader, then what you want is to help your people soar and this content can give them the gift of a competitive edge! Imagine getting email after email thanking you for your guidance and consistent support.
A Content Bundle That Positions You as a More Than a Seller - It Labels You an Official Mentor and Coach in the Work at Home Niche!
From personal experience, I know what the most common problems are when it comes to people hitting a stumbling block along their path to success. So the bundle I've created addresses all of those issues and helps you lead the way to victory for your readers.
Here is a detailed list of what's included in this bundle of short reports:
Analyze Your Previous Efforts as an Entrepreneur

This 5 and a half-page, 2,404-word report starts with a short introduction and then covers the following:

- Fear of Failure
- Frustration with Technical Tasks
- Complacency Issues
- Envy of the Competition
- Overloaded with Excitement Over Options


Mastering Your Mindset for 2016

This 6-page, 2,452-word report starts with a short introduction and then covers the following:

- Have a Clear Focus in Mind for Your Goals
- Isolate Yourself from Negativity
- Learn How to Motivate Yourself with Mantras
- Spend Time Reading the Best Success Mindset Books


Pruning vs. Growing Your Business in the Coming Year

This 6-page, 2,409-word report starts with a short introduction and then covers the following:

- Do You Feel Like Youíre Always Working Yet Going Nowhere?
- Are You Stuck in One Online Business Thatís Holding You Back?
- Learn the Art of Following Through
- How to Have Multiple Business Branches the Right Way
- Set Up a Business That You Have Time For


Skills to Learn for 2016 Success

This 6 and a half-page, 2,695-word report starts with a short introduction and then covers the following:

- Are Your Writing Skills Adequate for Content Creation?
- Does Your Social Networking Need Improving?
- Bring Your Advertising Efforts Into a New Day
- Get Brave and Start Video Marketing and Live Streaming
- Convert Better By Improving Your Sales Copy


Zeroing in on Trendy Topics for Next Year

This 5-page, 2,212-word report starts with a short introduction and then covers the following:

- Watch Magazine Covers for Top Tips
- Listening in on Niche Forum Chatter
- Set Up Google Alerts for Breaking News You Can Capitalize On
- Going Against the Grain


Use Outsourcing as a Way to Expand Your 2016 Income

This 6-plus page, 2,483-word report starts with a short introduction and then covers the following:

- Aspects of Your WAH Business You Can Outsource
- Where to Find the Best Freelancers
- How to Post a Project for a Freelance Ghostwriter
- Hiring a Freelance Graphic Designer
- Find the Right Virtual Assistant for the Job


Customer Engagement Tips for 2016

This 6-page, 2,329-word report starts with a short introduction and then covers the following:

- Where to Engage Your Audience
- How Often Should You Post and Interact?
- What to Post for Increased Engagement
- Reward Your Audience for Engaging
- Use Data to Make Your Engagement Soar
As you can see, each report lets you put another stepping stone in place for your audience - it gets them one step closer to achieving their goals! You can use them year after year, just by making a simple date tweak!
Transform This Content Into an Intervention for Those Who Need You Most - the Entrepreneurs Struggling to Defeat a Negative Mindset, Lack of Skills and Confusion Over What Comes Next!
With content like this, you have many opportunities to reach your audience, and I'm going to share some of them with you right now.
Pick and choose or do them all! The content in this bundle will motivate your audience into taking action and pushing through barriers.
Package the entire set up as an eBook to Sell or Give Away to Your List
Create an Opt in Series Out of Them That Keeps Your Audience Motivated for Seven Straight Weeks - Past the Typical New Year's Day Quitting Threshold of 4-6 Weeks
Break Up Each Report Into a Myriad of Blog Posts (Use the Subheads as One Post) and Keep Traffic Drawn to Your Content
Create Social Networking Images from the Subheads and Post the Articles on Your Facebook, G+ or Other Network for Increased Engagement
Use the Content as Bonuses (in PDF Form) Whenever You Promote Someone Else's WAH Product - Or Use It as a Bonus for Your Own Info Product
Break Up the Reports and Create Use Them to Cater to Your Email List as Inspiration Communications on a Weekly Schedule. With 33 Subheads, You Could Create a Weekly Series for 33 Weeks with a Hands Off Approach!
Nowhere else can you get top quality guru-level writing for such a low price. Ghostwriters would charge upwards of $30 per page for this kind of content, but with PLR rights, you get it for a steal.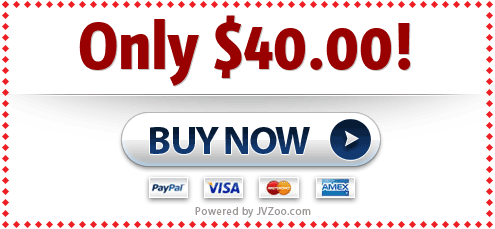 I only have two rules for my PLR.
#1 - Don't use my name on it.
#2 - Don't pass the PLR rights along to others.