New PLR That Helps Your Readers Save Time, Money and Their Sanity
Meal Prep Is a HOT Niche Topic That Caters to the Health, Stress, Anti Aging, Parenting, Time Management and Weight Loss Niches!
A Bundle of Content That Attracts Subscribers and Has Them Begging for More
As a mother of three children, and a woman who runs my own business, I know just how valuable time is. Unfortunately, cooking healthy meals or even getting everyone's breakfast, lunch and dinner on time can be grueling with a hectic schedule.
I keep seeing tons of meal prep tips and my friends and family are gobbling them up - and sharing them all over Facebook and other social networks.
So I thought, Why not create a PLR bundle that brings these people to you, so you have ample opportunity to convert them into customers?
20 Informative, Helpful Tip Articles Designed to Help You Capture the Attention of a Loyal Audience That Presses the "Buy" Button on Your Recommendations!
The articles I created help you teach men and women how to meal prep by taking the do it yourself route. This is for busy moms and dads or people who want to steer clear of fast food restaurants - anyone who wants to save money, stop wasting time, and eat more nutritious meals.
The great thing about these articles is that you can recommend both tangible and digital products for them. For instance, for the article on storage containers for your meals, you could promote Amazon items. For the article on Meal Prep for Fitness and Health, you might recommend a specific Paleo food course in digital form.
There are TONS of opportunities to cash in with this content - but more importantly, you'll be serving up great tips with well-written, authoritative content.
Let's take a look at the articles:
Preparing Meals for the Week Ahead
- 455 words
What Are the Best Meals to Prep Ahead?
- 433 words
Favorite Storage Containers for Meals Prepared Ahead of Time
- 445 words
Should Meal Prep Be DIY or Delivered?
- 425 words
Meal Prep Breakfast Ideas
- 411 words
Meal Prep Lunchbox Ideas
- 411 words
Meal Prep Dinner Ideas
437 words
How to Measure for Proper Meal Prep
- 438 words
Mapping Out a Meal Prep Calendar
- 484 words
5 Meal Prep Essentials Every Kitchen Needs
- 453 words
Meal Prep for a Week Versus a Month
- 508 words
Meal Prep for Fitness and Health - 441 words
Meal Prep Grocery Shopping
- 454 words
3 Meal Prep Hacks to Help Make It Easy on You
- 478 words
Meal Prep Ideas for Bulking
- 484 words
Meal Prep for Juicing - 424 words
Meal Prep for Low Carb Dieters - 496 words
Meal Prep on a Budget - 436 words
Meal Prep Organization - 419 words
Meal Prep Calorie Counting - 438 words
Think of all the products you could promote just with those articles above! You could recommend food scales, plastic meal containers, vegetable slicers, bakeware/cookware, pots and pans, and more! And that's just the tangible items.
Built In Bonus
I've brainstormed 20+ domains that are available in the meal prep niche at the time of this bundle creation. You can quickly download the pack, open the file and grab one that suits your needs.
Notice of Options
Now, let me let you in on something. The very next page you see once you buy this is a bundle of six product review reports for various meal delivery services that ALL have an affiliate program!
So it's for services like Blue Apron, Freshology, etc. You can become an affiliate and recommend these meal delivery services for people who either don't want to take the DIY route to meal prep - or who are tired of it, need a break, or prefer it outright!
This whole, brand new package is designed to do 2 things: provide value to your readers and give you ample opportunity for affiliate revenue!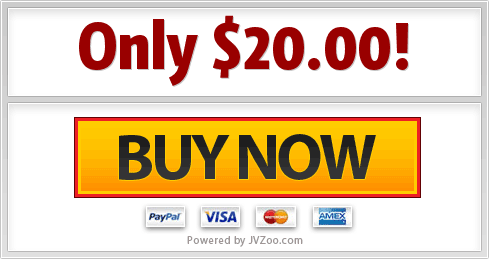 I only have 2 rules on my PLR:
1. Don't use my name on it.
2. Don't pass along PLR rights to others.
Tiff ;)