MEGA PLR Bundle in a Hot, Timely Niche
Time Magazine and the American Psychology Association Say This Niche Is Soaring in 2016 - and Now You Can Easily Position Yourself for Profits!
It's all over the news lately - stressed out Americans unable to cope with time management issues, work problems and other obstacles. More people are labeling themselves extremely stressed.
And the numbers are climbing.
For awhile, prescription drug use soared as consumers sought instant relief from their problems.
But now another movement has take root - one toward healthy, all natural solutions for stress, and gardening has emerged as an all-in-one remedy that helps people from a 2-pronged approach with both their mental and physical well being.
I've developed a readymade solution you can provide to your readers, all while taking advantage of some major marketing benefits!
I love a good, profit-pulling, drilled down niche. But I love a crossover niche even better - one that pulls in traffic from many different avenues.
In Addition to the Gardening and Stress Niches, This PLR Bundle Can Also Work for the Following Markets:
The Survival Niche
The Anti Aging Niche
The Diet and Fitness Niche
The Parenting Niche
The Diabetes Niche
The High Blood Pressure and Heart Health Niches
...and a host of other niches where stress takes a toll!
Why the Gardening for Stress Relief Niche Is a Cash Cow!
The great thing about gardening for stress as a niche topic, aside from the crossover niches listed above, is that it can cater to both men and women of any age on any income level.
You can garden on the cheap or go all out. You can micro garden in small spaces or use a plot of land to nurture and cultivate enough food to feed a small army (or sell it!).
My research was so powerful in this area, that my own content convinced me to go out and buy a 4x8 foot raised bed garden that's delivering next week! This is the exact one I ordered online (so if you had a site on this topic, I could have easily ordered from YOU):
The niche has an endless amount of potential. Not only can you promote gardening tools and tangibles (the above bed I bought was over $200), but you can also promote info products that explain best practices for gardening.
And since you know your audience is stressed, that opens up a whole new door to promotion opportunities. You can include essential oils or teach people how to grow their own herbs and spices to make them for stress relief (think lavender).
You can pinpoint what stresses people out (money, time, parenting, health woes) and tweak the PLR to speak directly about that issue as you guide them toward gardening as their solution.
The Largest New Bundle I've Created in a Long Time:
68+ Pages of BRAND NEW Content
I wanted to put together something spectacular specifically for this multi niche topic. So I developed a funnel that covers everything you need to succeed in this niche content-wise.
It includes:
Main eBook: 28-page, 11,358-word eBook: "Gardening for Stress Relief"

- Chapter 1 – The Problem with Unnatural Stress Relievers
- Chapter 2 – How Gardening Helps You Get a Good Night's Sleep
- Chapter 3 – Gardening Plays a Role in Your Stress Eating Habits
- Chapter 4 – Use Gardening to Achieve Mental Relaxation
- Chapter 5 – Gardening to Boost Your Immune System During Stress


Bonus Report: 5+ page, 2,292-word report "Stress Relieving Gardening Techniques"

- Hydroponic Gardening – A Year-Round, Relaxing Hobby
- Container Gardening – Little Effort with Big Results
- Tower Gardening for Small Spaces
- Raised Bed Gardening Can Lower Health Risks
- Bottle Gardening – More Than Decoration


Opt in or Viral Report: 5 page, 2,020-word report – Superfoods That Fight Stress

- How "Going Green" Relieves Stress
- A Handful of Berries Chases the Blues Away
- Beat Stress with Beets
- Garlic – An Ancient and Effective Remedy for Stress
- Sweet Potatoes Can Satisfy Your Urge for Sweets and Reduce Stress


Sales Copy

- 5 pages of sales copy that includes headlines, subheadlines, bulletpoints, a call to action and more!


Email Autoresponders: Series on Health Hazards of Stress

- Grow Foods That Alleviate High Blood Pressure Caused By Stress – 523 words
- When Stress Causes Headaches, Eat These Foods from Your Garden – 524 words
- When Stress Causes Blood Sugar Spikes, Treat It Naturally with These Foods – 523 words
- If Stress Has You Down and Depressed, Let the Right Foods Come to Your Rescue – 497 words
- Gardening Helps Dieters Shed Fat During Stressful Times – 506 words


Articles or Blog Posts

- Plants That Offer Maximum Stress Relief – 443 words
- Herbs You Can Grow That Help Alleviate Stress – 436 words
- 3 Types of Gardens You Can Grow to Combat Stress – 535 words
- Allowing Gardening to Calm Your Senses – 472 words
- The Physical Reward to Using Gardening as a Stress Reliever – 531 words
- Tap Into Your Spiritual Side By Using Gardening to Alleviate Stress – 538 words
- Soak Up Nature's Stress Diminishing Vitamins When Gardening Outdoors – 525 words
- Say Goodbye to Anti-Depressants When You Commit to Gardening Long Term – 483 words
- Raise Your Serotonin Levels and Decrease Stress By Digging in the Dirt – 485 words
- Stress Soars When You Age, So Fight Back Through Gardening – 516 words


Product Reviews

- Earth Tower Vertical Garden – 482 words
- Garden Gloves for Women – 434 words
- GardenHOME Folding Stool – 437 words
- Gardman 4 Tier Mini Greenhouse – 489 words
- Heirloom Vegetable Garden Seed Collection – 437 words
- Miracle Gro AeroGarden – 460 words
- Sloggers Women's Wide Brim Braided Sun Hat with Wind Lanyard – 467 words
- Slow Gardening: A No-Stress Philosophy for All Senses and All Seasons – 470 words
- Suncast Portable Outdoor Gardening Center – 494 words
- The Week-By-Week Vegetable Gardener's Handbook: Make the Most of Your Growing Season – 464 words
Only $1 Per Page for Top Quality PLR!
If you hired a ghostwriter, it would cost hundreds to make a bundle like this. You don't want to spend more than you have to, so now's the time to jump onboard and get a head start in this niche.
Now I personally always like to know if there are any one time offers, don't you? So let me share a quick sneak peek of those with you...
There are two total that you'll run into if you grab this bundle. The first one is a humongous pack of PLR that includes 20 additional NEW articles about gardening for stress relief, 4 six-page short reports that are also BRAND new, and a bundle of 329 pages of existing content pulled from my PLR Mini Mart about gardening and/or stress (worth $329).
The second OTO is a smaller one, and it's a set of four of my popular ClickBank Presell Reports for gardening products. Each one is over 5 pages long, and you can either use them to promote ClickBank products, or anything you want, since they're versatile in nature.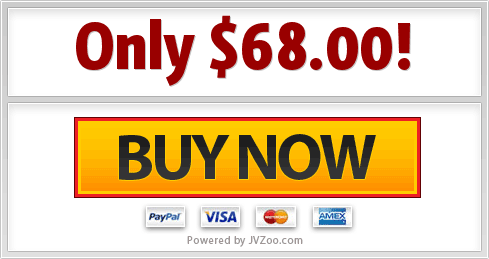 I only have 2 rules for my PLR bundles.
#1 - Don't put my name on it.
#2 - Don't pass along the PLR rights to it.
Tiff ;)