Get a Piece of This Exploding Niche Market!
What Niche Spans Both Genders, Ages 20-Senior Citizens, and Is Set to Experience Growth Like We've Never Seen Before During the Next Decade?
The Anti Aging Market Is Expected to Rival Weight Loss with an Estimated $191 Billion in Sales Over the Next Three Years - and This Niche Craves BOTH Information and Tangible Product Solutions!
Welcome Marketers!
My favorite niches to write content for are those that help people feel good about themselves.
As a forty-five year old woman, I have to say I am your target audience. I devour information and order anti aging products on Amazon to help halt the harsh hands of Father Time.
The cool thing about this niche is that unlike my generation, who laid out in the sun slathered in Baby Oil - today's youth know the dangers of the sun, and they're taking preventative steps to stop signs of the aging process, so your consumers begin tuning into your message from an early age.
Now you have a chance to help people with both preventative steps as well as age reversal and give them the confidence they need to live a happy, healthy life for years to come.
Wrinkles, Exhaustion and Memory Loss - Oh My!
Another thing I love about the anti aging niche is that it's not just about the creepy crow's feet you woke up and saw staring you down yesterday morning - or the sudden age spot you noticed on the back of your hand.
It's about having the energy to get out of bed with vigor every day. It's about knowing the difference between normal brain malfunctions and serious mental decline. It's about keeping serious diseases out of your life, as well as getting a good night's sleep and just being happy and feeling fulfilled.
That's what anti aging is all about - and in my new Body-Mind Anti Aging PLR, that's exactly what you're going to find to help your target audience.
A Traffic-Pulling Pack of High Quality PLR Content That You'll Be Proud to Have Representing You
This 40-page pack is all brand new content and includes the following:
5-Page Opt-In Report: "Paying the Price for Aging Ignorance"

This 5-page, 2,234-word report starts with an introduction and then covers the following topics:

- Stop Dieting to Look Younger
- Exercise for a Younger Mind and Body
- Mindless Aging
- Staying Young Is a Learning Process


5-Part Email Series:

- Making Plans to Reduce Stress and Increase Personal Satisfaction – 426 words
- Making Plans to Take Care of Your Physical Body – 413 words
- Making Plans to Nourish Your Skin – 442 words
- Making Plans to Take Care of Your State of Mind – 401 words
- Making Plans to Improve Sleep as You Age – 409 words


20 One-Page Articles:

- 5 Things That Take a Toll on Your Skin – 420 words
- Why Some People Look Years Older Than They Really Are – 441 words
- Be Open to Altering Your Skincare Regimen as You Age – 425 words
- Beauty Tips Are Not One Size Fits All – 434 words
- Probiotics Help You Look and Feel Younger – 410 words
- Anti Aging Supplements That Have Science Backing Them Up – 416 words
- B Vitamins That Boost Your Body's Ability to Fight Aging – 458 words
- How to Gain Energy and Lose Weight as You Age – 416 words
- How to Stay Stress-Free as You Get Older – 424 words
- The Key to Happiness and Preventing Premature Aging – 451 words
- Socialization and Isolation Issues as You Age – 424 words
- Why Many Seniors Crave a Career After Retirement – 417 words
- How Exercising Your Brain Can Stave Off Memory Loss – 436 words
- Dementia Versus Alzheimer's: How Big Is Your Risk? – 408 words
- Seven Superfoods That Serve Up a Healthy Brain Boost – 433 words
- 5 Lifestyle Factors That Contribute to a Decline in Brain Function – 487 words
- The Myth About Needing Less Sleep as You Age – 416 words
- How to Combat Insomnia as You Get Older – 430 words
- Taking Advantage of Naps to Increase Your Overall Sleep Stores – 463 words
- Are the Changes in Your Sleep Pattern Caused By Aging? – 420 words


10 One-Page Product Reviews:

- Anti Aging Kit - 409 words
- Anti Aging Cream with Retinol - 413 words
- Anti Aging Serum - 409 words
- Anti Aging Hyaluronic Acid - 419 words
- Anti Aging Acne Skin Care - 401 words
- Anti Aging Anti Wrinkle Serum - 410 words
- Anti Aging Vitamin C Serum - 417 words
- Anti Aging Daily Moisturizer - 413 words
- Anti Aging Night Cream - 408 words
- Anti Aging Eye Cream - 416 words
Content Designed to Boost Your Productivity and Profits!
I've been in online marketing for over 16 years and I've worked for some of the top millionaires in the business who showed me the ropes long before I went out and began making my own six figure income.
I'm well aware of the time and talent it takes to generate steady traffic that helps you find and convert an audience that will be loyal to you.
This bundle is not only well written and researched, but it's packaged to give you every opportunity to set it up and get started ASAP! I've created a one time offer that you'll see after you purchase this product that specifically works to deliver profit-pulling transactions to your account.
The bundle you see above is perfect for list building, blogging and email marketing. The one time offer you'll see momentarily is the icing on the cake - a product to sell, sales copy, a bonus report and even more product reviews to boost your tangible product sales.
This is a thriving niche that men OR women of ANY age can lead because the audience spans all demographics.
So get your copy of the Body-Mind Anti Aging Action Plan now!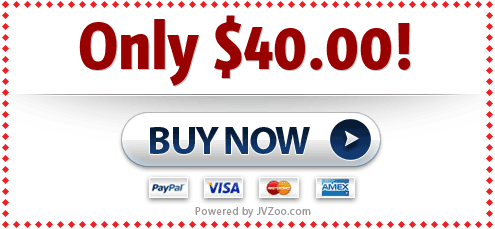 ~ Tiffany Lambert
P.S. I only have two rules for my PLR:
1. Don't use my name on it.
2. Don't pass along the PLR rights to it.