Top Quality Content That Gets Guys Up Off the Couch and Into the Gym
Help Your Readers Implement Healthy Habits So They Can Lose the Moobs and Banish Their Beer Belly - Forever!
Traffic Pack of PLR Catering to Men Who Aren't Obese, But Not Exactly Ripped, Either - They're Soft - and They're Sabotaging Themselves.
When Chris Hemsworth mentioned to the media that his wife preferred his dad bod to the ripped frame he shared with us in Thor, and Leonardo DiCaprio started showing up shirtless with his fluffy frame, they thought they'd try to spin it as a new worthy trend...
...sit on your couch
...guzzle beer
...slam a few pizzas
...and the women will love it.
Forget about the fact that many men want to get healthy and get in shape for themselves - it's simply not true to say it's a major preference for the majority of women seeking a partner, either. It's not just about shallow physical attraction.
Showing that you take care of yourself is an attractive quality in general - for both men and women.
Plug These 20 Articles Into Your Blog or Email Autoresponder and Start Attracting Guys Who Are Ready to Give Up Bad Habits and Get Fit!
The target audience for this niche isn't a stranger to fitness. In fact, many of them do work out weekly. They just balance it out with unhealthy habits that sabotage all of their efforts. They're not morbidly obese, but they do feel self conscious when they take off their shirt at the beach and expose their moobs to the public.
Here are the Dad Bod Articles in This Pack:
What Is a Dad Bod? - 456 words
3 Steps to Getting Rid of Your Dad Bod - 492 words
Is Alcohol Causing Your 6 Pack Abs to Go Soft? - 439 words
Find Fun Cardio to Burn Off Your Beer Belly - 453 words
Start Strength Training Carefully to Firm Up - 477 words
The Best Proteins to Help Combat Your Dad Bod - 440 words
5 Ways to Get Your Metabolism Back on Track - 457 words
A Good Night's Sleep Can Help You Shed a Soft Stomach - 444 words
Don't Let the Dad Bod Craze Fool You - 466 words
Dad Bod Victims Engage in Endless Snacking - 437 words
Cut Some - Not All - Carbs from Your Menu - 435 words
Finding Time to Sneak in a Workout - 460 words
Keep Healthy Fats in Your Diet to Maintain Muscle - 440 words
Banish Moobs and Firm Up Your Pecs - 477 words
Sign Yourself Up for Sports - 482 words
4 Ways to Increase Your Energy Levels - 452 words
Quick "At Home" Workouts to Free Yourself from a Dad Bod - 465 words
Getting Rid of Your Dad Bod Mentality - 464 words
Fit Guys Are Hoping You'll Embrace Your Dad Bod - 459 words
Making Sure You Don't Slip Back Into Your Dad Bod - 444 words
Men's fitness is huge online, and with this drilled down slant, you can take an audience that already engages in a bit of fitness to the next level where they're weeding out bad habits that keep them struggling over time.
Built In Bonus
I've brainstormed 20 men's fitness domains that are all available as of 2 days before the launch of this PLR. You can quickly open the PLR and check them out, grabbing the one that best suits your needs.
As a courtesy, I like to let all my visitors know that there are 2 special offers you'll see after this page - discounts of bundles for marketers in this niche. The first is a bundle with 3 short reports and 15 Amazon product fitness reviews. The second is an enormous bundle of existing fitness PLR from my store.
These help ensure you have ongoing content for a long time, along with products to sell and content to generate more money for you.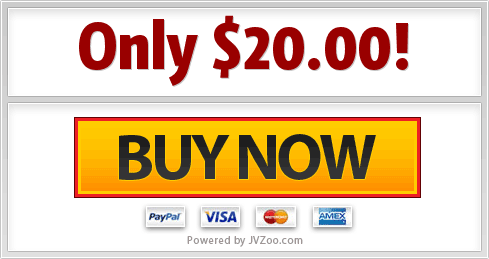 I only have 2 rules on my PLR:
1. Don't use my name on it.
2. Don't pass along PLR rights to others.
Tiff ;)