The Ultimate Way to Fast Track Your Promotions for Highest Conversions!
Don't Flounder Around Trying to Guess What Your Niche's Needs Are - Flat Out ASK Them!
Surveys Built to Help You Hone in on Promotion Opportunities and Engage with Your Audience Like a Good Leader Should!
Have you ever promoted something to your list or tried a new niche, only to see all of your efforts completely flop?
Chances are, you weren't truly in tune with what your audience needed.
Let me reassure you that if you've spent hours gathering keywords as your primary method of trying to cater to your audience, only to see no sales coming in - you're not alone.
I've done something that's going to change all of that for you!
The concept of surveys in general is something marketers typically have only used once they had a nice list built up.
Not anymore.
I've developed a set of 10 niche surveys that can:
Let you see what the biggest trouble spots are for the niche!
Allow you to quickly and easily know which products your list would respond best to!
Help you win affiliate contests like EPCs because your conversions will be tightly targeted!
Increase your social engagement on sites like Facebook!
Develop blog content that brings in a steady stream of interested buyers!
How Do the Survey Packs Work?
I've chosen 10 popular niche topics (perfect for testing new niches or expanding your business branches). The packs are made up of one page survey questions and multiple choice answers for each niche.
You can then:
Post them on Survey Monkey to get targeted feedback and share your survey link online and with your list
Post the questions one at a time on your FB Group to begin engaging with your audience
Ask the questions on your blog and use the available answers as subheadings for your blog post where you recommend the right products as solutions
Use the Q&A as a solid outline for a short report that you use as a viral freebie or bonus
So for example, let's take the Make Money Online niche. One survey question might be, "What area of online marketing is your biggest obstacle?" And the choices could be: "Building a List, Developing a Success Mindset, Getting Traffic, Creating a Product, or Finding Time to Get Tasks Done."
If you post this question on your FB group and 8 out of 10 responders answers Traffic, then you know a traffic product promoted by or created by you would go over very well. Likewise, if few or no people answer success mindset, then you know not to waste your time on that.
Another way you could use the surveys is to find out - not only what you should promote as an affiliate, but what you should CREATE as a leader.
For example, you can ask your audience if they prefer learning about making money online through videos, podcasts, or text. If 7-9 out of 10 prefer videos, then you know it's time for you to get comfortable with video marketing! (It also helps you chose products to promote with the right media format).
Some of the surveys help you target info product ideas (for example, if they answer that they're scared about eating right with diabetes, that's perfect for a nutrition course for diabetics). Some are great for tangible products on sites like Amazon or Share-a-Sale. If they say they don't take care of their feet or didn't know it was important, you can begin sharing blog posts and product recommendations for diabetic foot care.
Survey Pack Details - Just $5 Total - ($0.50 Each!)
There is one survey page for each of the 10 niches listed below.
Diabetes Survey - a set of 11 Q&As
Anti Aging Survey - a set of 10 Q&As
Survival Survey - a set of 11 Q&As
Make Money Online Survey - a set of 11 Q&As
Weight Loss Survey - a set of 11 Q&As
Natural Health Survey - a set of 10 Q&As
Dog Ownership Survey - a set of 10 Q&As
Chronic Pain Survey - a set of 11 Q&As
Relationship Trouble Survey - a set of 12 Q&As
Parenting Tips Survey - a set of 10 Q&As
So inside your download, there are 10 pages in Word and Txt formats. You can test out niches, mix and match the surveys and get tons of ideas for your content and promotions!
Since this is a new concept of pre-written content, I wanted people to be able to make a no-brainer investment. I'm keeping it dirt cheap so you can get started, and later, if you tell me you loved them and want a WHOLE pack on JUST one particular niche, I'll start developing those!
And don't worry - there's no OTO you'll see after this. Just straight to your download page!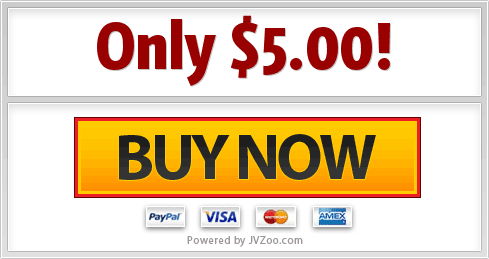 Tiff :)