This all-Australian production is one of 60 professional productions that have been licensed worldwide in celebration of The Mousetrap's (60th) Diamond Anniversary, which will include productions in every continent with productions scheduled for countries from Russia and China to Turkey, Holland and Venezuela. Originally written by Agatha Christie as a radio play titled Three Blind Mice and broadcast in 1947, Christie then adapted the radio play for a short story of the same name before again rewriting for the stage as The Mousetrap.
The Mousetrap is performed in period, with the wireless playing an important part of the set and action, dress and manners being post-war in style.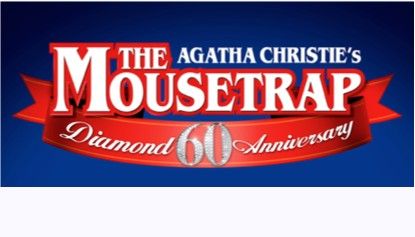 The Mousetrap is the longest running show of any kind in the world and continues to delight audiences to this day at London's St. Christie did not expect the play to run for more than a few months and stipulated that no film of The Mousetrap be made until six months after the West End Production closed.
It's maybe more for people who want to see The Mousetrap than for people who want to see theatre in general, but it's an entertaining and engaging production that has been put on with professionalism and dedication, and it's not really fair to call it out on a lack of innovation or distinctive voice when there's such a weight of expectation from an audience that bought it out before it opened.