The common black and yellow-striped "potato bug" is the most serious insect pest of potatoes.
Larvae are dark red and humpbacked with a dark head and two rows of black spots along the sides of the abdomen. Female beetles lay orange-yellow eggs in batches of about two dozen on the underside of the leaves.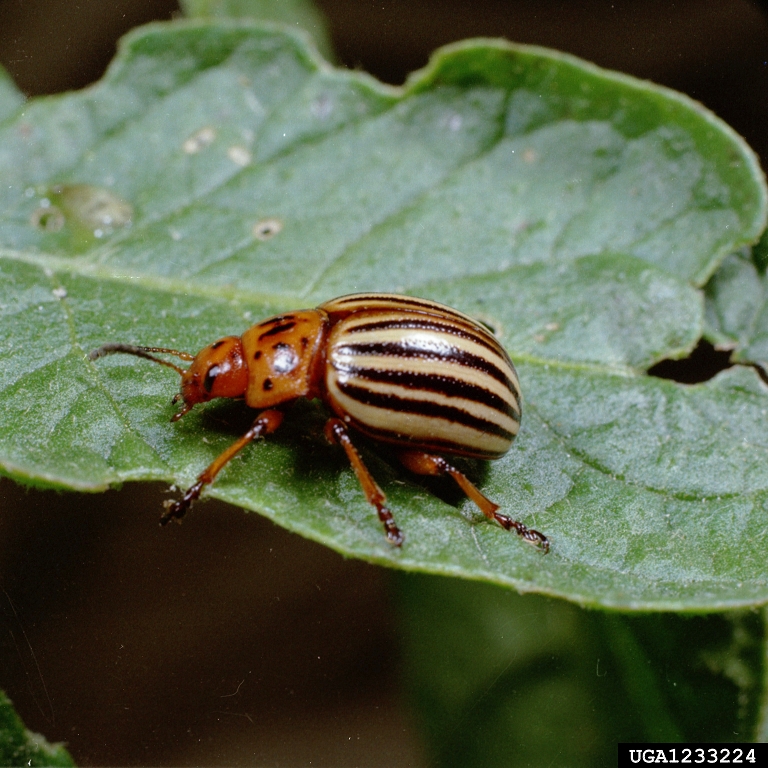 The Maine Department of Agriculture, Conservation and Forestry and the Maine IPM Council encourage everyone to practice integrated pest management and to use pesticides only as a last resort. In addition to potato, Colorado potato beetle can be a serious pest of tomato, eggplant, and pepper.