Any third party products, brands or trademarks listed above are the sole property of their respective owner.No affiliation or endorsement is intended or implied. I wanted to use a legacy trait that every member born into the family has, but I'm hard-pressed to pick one out. Something that interests me, but that I've never had a chance to test out: I know there's an option to change the lifespans of Sims, and I've always played with the ~90 days one. I've been looking around for reviews, but they don't mention anything about the new traits. I know everybody loves the Bella Goth related ones, but my favorites are the alien related ones. A lot of the traits are fun, but in moderation, and I like my multi-generational Sim families to be pretty diverse.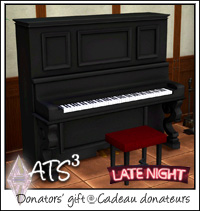 I have sims in an existing household and would like to put them in my premade sim bin in CAS. If you can have Can't Stand Art, who hates it when people talk about art, and Vegetarian, who throws up when they eat meat, then you can have a fish-hating sim.
Even trying to build a basic one for myself isn't an option, because I can't seem to operate CAW for pants. It just feels awkward to show them to the whole world when all I want to do is pop them back into CAS and play with sliders some more.
Since there isn't a legacy challenge that I've found interesting or challenging enough (even if momentarily fun), I decided to create one myself; Involving all expansions packs, mini challenges, bonuses and so on. They originally rejected it based on it being too close to Loner, but the way I see it, it should be totally different.
Shy sims would hate being around strangers, but would get a mood boost from being around close friends.
Instead of rolling wishes to socialize with people they just met, they'd want to talk to their closest friends, and do things like call them up autonomously.