Having taught piano and violin for many years now, I have had the pleasure of teaching many gifted and talented children.
Since starting piano lessons and changing his approach, focus and concentration Sammuel Birdsall has also improved overall and has been awarded the Eldridge Cup for Endeavour by Allyen Court School, July 2014. Congratulations to Joanne Kiang for being awarded the first Concerto Shield by Southend High School for Girls in her last school concert playing Mozart's F Major Concerto KV459, July 2014. Sammy Li has been awarded the John Hatt Junior music prize for her violin playing at Brentwood School, June 2014. Michael Chow, after winning the Phyllis Miller Memorial cup and the Rowan Jazz trophy, December 2013. Kyiah Rose Marks with the fruit of her laborius endeavour: 4 trophies from Southend Musical Festival 2008 for piano and violin.
Joanne Wong after success at the Leigh on Sea Music Festival 2006, 'Drinking from the cup of victory!' Long time coming but the hard work finally paid off! March 2005: Syon Lee wins the Essex region round and gets through to the second round in Oxford of the European Piano Teachers Association UK competition.
November 2006: Roxanne Lee plays at the Southend on Sea Musical Festival Prizewinners Concert. 28 July 2007: Roxanne Lee played at the Prizewinners concert at the European Piano Teachers Association Conference at Warwick University having missed the semi finals of the EPTA competition due to a traffic jam on the M25.
Congratulations to all the students for their performance at Southend Musical Festival 2007, in particular to Joshua Bishop who has improved greatly this year and worked has very hard; his achievements, dedication and success can be seen in his results. 30 November 2008: Kyiah Rose Marks played at the Prizewinners' Concert of the Southend on Sea Musical Festival 2008. Both Kyian Marks and Aviv Cohen were invited to perform at the 2009 Southend Musical Festival's Prizewinners' Concert. 28 November 2011: EUROPEAN PIANO TEACHERS ASSOCIATION PIANO COMPETITION: Congratulations to Abigail Tan and Luke Swift for winning their regional rounds and being put through to the next stage of the national competition!
December 2009: Congratulations to Aviv Cohen and Kyiah-Rose Marks for attaining full marks in their exam pieces! April 2010: Congratulations to adult learners Lynne Bull and Geoffrey Wright on their Distinctions in the grade 5 and grade 7 exams! JULY 2011: Congratulations to Joshua Gordan Bishop on attaining his First Class Honours Undergraduate Degree in Music from Bristol University!!!!!!!!!!
MARCH 2012: Congratulations to Abigail Tan for attaining a very high distinction 142 marks out of 150 for her violin exam. April 2013: Congratulations to Jack Owen Edge for attaining a very high distinction 140 marks out of 150 for Grade 1 piano! June 2013: Congratulations to Aviv Cohen on his finals recital at City University for his BMus degree in music. July 2013: Congratulations to Aviv Cohen on his unconditional offer to study on the MA degree course for composition at City University. March 2016: Well done to Henry Man and Sammy Li for performing a lunch time recital to the children of Milton Keynes Preparatory School.
21 Febraury 2016: An informal afternoon concert of violin students Sammy Li, Henry Man, Rebecca Haxhiaj, Jasmina Haxhiaj, Mewiny Dharmarathna, and piano student Esandi Dharmarathna, at Sandringham Care Home for thre Elderly, Westcliff on Sea, Essex. Jena's Masterclasses and Lessons in England and Hong Kong: The opportunity for my current piano and violin students to meet and perform to each other and learn from their performances.
Masterclasses and lectures by different professors, composers and pianists will be a regular feature. 16 April 2016: I have a violin recital in the Freda Parry Scholarship Award for singers fund raising concert. Please use the Site Navigator menu to view other pages of this website, or alternatively press the 'Back' button on your web browser.
Des tournees ont amene la pianiste a travers l'Allemagne, de nombreux pays d'Europe ainsi qu'a travers la Chine. La pianiste a recu deux premiers prix du concours national »Jugend Musiziert« avec sa musicalite et son empathie. Ricarda Gnauck est membre de l'trio d'improvisation qui entre en scene avec des hotes internationaux exploitant des bruits electroniques et instrumentalises et interpretant des sons d'une facon contemporaine.
Ses programmes thematiques, qui suivent musicalement et musicologiquement un »fil rouge» et integrent aussi des ?uvres contemporaines, suscitent la fascination du public. Elle a recu sa vaste formation musicale prematurement avant le baccalaureat en suivant des »Spezialschule fur Musik« (ecole specialisees de la musique) a Halle et Dresde. La pianiste a recu de nombreux prix, distinctions et bourses entre autres deux premiers prix du concours national »Jugend Musiziert«, premier prix de la Fondazione Antonio Salieri, bourse du college Oberlin (USA).
En 1994, elle a fonde le jeune trio de Dresde avec lequel elle s'est produite avec grand succes pendant dix ans. Depuis 2002, elle est pianiste independante et enseigne le piano privee et a l'ecole »Leo Kerstenberg Musikschule« Berlin Schoneberg.
Hopefully you have reached this website as you are in teh Ansdell area and actively looking for a professional piano teacher whom can provide you with piano lessons and is very experienced in all aspects of piano tuition.
Most of the students whom Valerie gives professional one on one piano lessons have been with her for a number of years and are improving and regrading year in, year out.
Valerie is passionate about the piano and more importantly, about teaching the piano.A  An enthusiastic teacher is essential if the student is to be inspired into a lifelong commitment to music making and learning. Valerie attends the International Piano Summer School and Festival for Pianists annually (a one week residential course of lessons, master classes, lectures etc) and very recently , has taken three piano duet exams, Intermediate Piano Duet (ABRSM) and two Advanced Piano Duet Exams (ABRSM), gaining Distinction in all three.
For more information on what Valerie has to offer you, please browse to the area of the website that interests you. La importancia de la mA?sica es incuestionable como bien artA­stico y por eso no se puede negar su acceso a nadie.
Mary Lennon is a Senior Lecturer in Music at DIT Conservatory of Music and Drama in Dublin where she teaches piano and music education. Here are the photos from the concert which was held at the Warwick University Art Centre on 28 July 2007. Both Joanne and Roxanne won the Essex regional round and go through to the next round held in Oxford.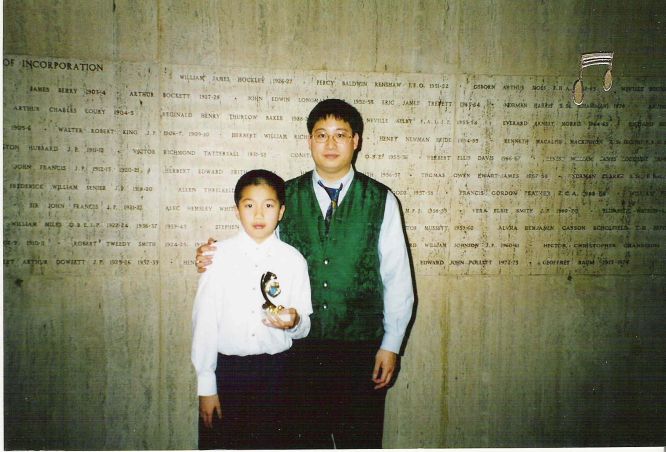 It was a really nice day and all the prizewinner and performers played tremedously well and to a very professionally high standard.
Kyiah won the gold medal in the piano solo 11 years own choice with Wedgewood's Lead free Lament.
Congratulations to my students Joshua Bishop, Kyiah Rose Marks and James Choi for winning their sections and going through to the next region round.
Samuel won the Dorothy Ventris (Senior violin) Trophy with Potstock's Souvenir de Sarasate Fantasie Espagnole. Kyiah won the HJ Harding Memorial Cup in the Junior Classic class with JL Dussek's sonatina op 20 no 1 in G; the Benney Memorial Cup and Prize for the Junior Contemporary Music Class with Kabalevsky's Short Story.
They are ideal for confidence building and to develop further interpretation and performance skills. I have a piano recital featuring music written for children which is part of the London International Antique Doll, Teddybear and Toy Fair weekend which celebrated 200 years of childhood. A l'ecole superieure de la musique de Dresde, elle a etudie dans la classe de piano de Winfried Apel.
Es la sociedad la que tiene que adaptarse para eliminar barreras y hacerla accesible a todos. Kyiah also won the multi-class Piano Pavilion Trophy for the highest mark in the junior classes Well Done Kyiah! Masterclasses will be for solo instrument repertoire, however, I offer masterclasses in concerto playing and chambermusic (duos, trios, quartets and more!). Deux de leur musique enregistrees a remporte la Deuxieme prix au concours international de online Musique eMuse 2015. Par la suite, Gnauck a accompli, avec le soutien des fondations internationales, sa formation musicale chez Daniel Blumenthal a Bruxelles. 2014'te, Profesor Piotr Paleczny'nin piyano ve Profesor Maja Nosowska'n?n oda muzigi s?n?flar?nda egitim ald?g? Frederic Chopin Muzik Universitesi'nden mezun oldu. Obviously I am very fond of my students as I have seen many grow up and blossom into fine young people and miss those who I no longer see or teach! The photos and results on this page are of my past and present students and demonstrate some of their success and achievements that they have had in national and local competitions, music festivals, concerts and solo recitals and exams. Elle a recu les conseils de Ronan O'Hora et Hamish Milne (London), Lee Kum-Sing (Vancouver), Elzbieta Sternlicht, Georg Sava et Peter Jarchow (Berlin). 1999'da Bilkent Universitesi erken muzik egitimi kapsam?nda Aylin Ozugur ile baslad?g? piyano egitimini 2005-2008 y?llar? aras?nda Bilkent Universitesi Muzik Haz?rl?k Ilkogretim Okulu'nda Esra Kalkanoglu ile ve daha sonra Mimar Sinan Guzel Sanatlar Universitesi Devlet Konservatuvar?'nda Prof. Avusturya'da 'Vienna Young Pianists 2007' Masterclass program?na kat?ld? ve Juri Ozel Odulu'ne lay?k bulundu.