06.04.2015
Over a year ago, I wrote up a round-up of three woodworking resources which included talented YouTube woodworkers Matthias Wandel, Steve Ramsey, and Marc Spagnuolo, AKA The Wood Whisperer. John also makes some more informal videos, and isn't afraid to appear silly in front of the camera. Not many YouTube woodworking channels are run by guys who also happen to have PhD's in medicinal chemistry, but this one is.
YouTube is a big place, and there are countless other talented woodworkers showing off their trade there.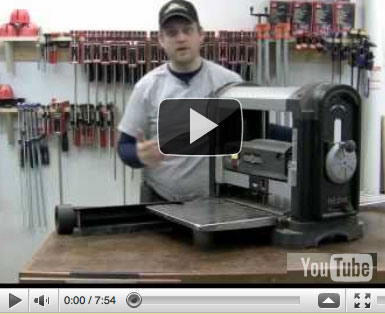 With new videos coming out every month, there is something for every woodworker to watch, whether it is a product tour guided by Michael Morton, a demo video from one of our vendors, or a rundown on the most recent happenings in the Down To Earth Woodworking shop. Just about every video he makes is interesting, but I particularly recommend those videos in which he makes his own tools, like this entire playlist about making a vise. Click the link to find a summary of a few of our recent woodworking videos, as well as a special edition of Show Us Your Shop. Even if you're not a woodworker yourself, watching high-quality woodworking videos is a great way to learn about how stuff gets made, and who knows, you might even realize you want to make something yourself.
Add to that his killer stop-motion and filmmaking skills, and you get a YouTube channel you can share with anyone, even if they think they're not remotely interested in the craft.