20.05.2015
There are now at least six prospective randomized trials that have compared adjuvant pelvic RT with either no adjuvant treatment or postoperative vaginal brachytherapy only (Table).[3-8] All of these studies have demonstrated improved pelvic disease control rates with pelvic RT, but none have demonstrated a significant improvement in overall survival with pelvic RT. On the basis of these results, some clinicians have concluded that there is no role for adjuvant external beam irradiation; perhaps a few have even argued that there is no role for RT at all in the treatment of endometrial cancer. If regional treatment is so effective in these high-risk cases, why was it not more effective in the randomized trials? On the other hand, the one trial that included both surgical staging and expert pathology review, GOG-99 (Figure 3), did suggest that pelvic RT may improve survival if sufficiently high-risk patients are selected for study.[6] In a subset analysis of 132 patients deemed to have high-intermediate–risk disease (using a schema that incorporated age, depth of invasion, and tumor grade), the authors found that patients who received adjuvant RT had an overall survival rate that was approximately 20% greater than that of patients who received no adjuvant treatment.
Although clinicians are increasingly using chemotherapy as an adjuvant treatment for patients with high-risk or high-intermediate–risk endometrial cancer, there is as yet no solid evidence that chemotherapy improves overall survival. The trial that has most often been quoted in support of chemotherapy, GOG-122,[12] compared the combination of cisplatin and doxorubicin vs whole-abdominal RT in patients with high-risk disease (stage III and IV confined to the abdomen and pelvis).
In summary, most recurrences in patients with endometrial cancer occur in patients who have multiple high-risk features. The author has no significant financial interest or other relationship with the manufacturers of any products or providers of any service mentioned in this article. Hysterectomy is the surgical removal of the uterus.Learn about hysterectomy types and diagnosis. When the top portion of the vagina falls downward towards the opening of the vagina, a vaginal vault prolapse occurs. Weakened vaginal and pelvic muscles and tissues can be a leading cause of vaginal vault prolapse. Symptoms of vaginal vault prolapse can include pelvic pressure or heaviness, backache, vaginal bleeding, painful intercourse, and bladder issues.
Surgical choices will depend on your doctor, your medical facility, and your specific situation. It is very important to share all of your symptoms with your doctor as other prolapses often occur along with a vaginal vault prolapse. If you have a medical support question related to this article, come JOIN US in our HysterSisters Community Forums.
HysterSisters Free Hysterectomy BookletWhat 350,000 Women Know About Hysterectomy with pages of information, helpful tips and hints to prepare and recover from hysterectomy. Mesh panties are stretchy and light - perfect for holding peri pads securely during hysterectomy recovery. Post-operative compression panty with medical grade silicone to speed hysterectomy recovery + reduce scarring. Did you know that at least 75% of the population has some level of leg length inequality (LLI)? In clinical practice we pay close attention to biomechanical abberancies such as LLI's because the consequences can be devastating to health and longevity both short-term and cumulatively over the long-term. Structural LLI: These are due to anatomical issues such as unequal growth rates, congenital deformities, infection, trauma, degeneration or neoplasm (cancer). Differentiating between functional and structural LLI is very difficult and can only be conclusively diagnosed via radiograph from a pelvic X-ray.
LLI are most troubling in individuals who spend lots of time on their feet such as athletes. A hydrosalpinx is referred to as a distally blocked fallopian tube, which is filled with clear or serous fluid. Several studies have suggested that regional RT is highly effective in patients who have known lymph node metastases. If RT can cure known regional metastases, why would it not be curative for patients at risk for locoregional recurrence? Once central pathology review was performed on patients entered in the PORTEC-1 and PORTEC-2 trials, it became apparent that community facilities had routinely over-graded the lesions. Because many of the recurrences in the control arm were in the vaginal apex, the authors speculated that a similar benefit might be achieved with vaginal cuff irradiation only. Although the relapse-free survival rates were similar in the two groups, patients who received chemotherapy had significantly better overall survival than those treated with whole-abdominal RT. While studies of combined-modality treatment have produced mixed results,[9,35] optimization of combined-modality treatment may be a fruitful avenue for future study in patients with particularly high-risk disease. Minimally invasive, grade 1 or 2 disease without other high-risk features rarely, if ever, requires any form of adjuvant treatment.
These biomechanics imbalances arise most commonly from spinal misalignments such as pelvic rotation or upper cervical subluxations.
Studies have even shown that people with a short leg have reduced muscular efficiency, oxygen utilization and endurance.
The literal meaning of the term is "blocked water tube", which may become considerably distended that gives the tube a shape of a sausage or a retorted shape. In a retrospective study of 71 patients with stage IIIC disease,[34] the pelvic disease control rate was 98% for patients treated with external beam irradiation but only 61% for patients treated with only systemic therapy with or without vaginal cuff irradiation. Certainly in other types of cancer—for example, head and neck cancer and cervical cancer—RT has been effective in both types of patients.
In the end, most of the patients entered in these trials had grade 1 disease; the accuracy of initial readings of myometrial penetration is unknown. Interestingly, patients who received chemotherapy had a 5-year overall survival rate that was substantially higher than their relapse-free survival rate, suggesting that salvage treatment contributed importantly to their overall survival (Figure 4). Grade 3 cancers are associated with a high risk of vaginal recurrence and probably warrant treatment with at least vaginal cuff irradiation.
Other causes of functional LLI can arise from lower kinetic chain issues such as excessive foot pronation or muscular asymmetries. Effective treatments are lumbo-pelvic stabilizers (custom foot orthotics), spinal adjustments, muscular rehabilitation and less frequently heel lifts.
If you believe you or someone you know may be suffering from symptoms as a result of LLI consult a healthcare professional. Such condition is mostly bilateral, while the affected tubes could be several centimeters in diameters. Undoubtedly many such patients who would otherwise have died of their disease were cured with RT.
More importantly, the 5-year overall survival rate also was significantly better for patients who had external beam therapy (70% vs 43%). Two-thirds of the patients entered in the Gynecologic Oncology Group 99 (GOG-99) trial had what would now be termed "low-intermediate–risk" disease; these patients had an overall survival rate without treatment of more than 90%. The results of PORTEC-2 demonstrated a similar survival rate for patients who had pelvic RT and those who had vaginal cuff RT; however, the patients entered in PORTEC-2 had substantially more favorable lesions than those defined by the GOG high-intermediate designation. In their report of the trial, the authors stated that patients who received chemotherapy were much more likely than patients who received whole-abdominal RT to receive RT as treatment for relapsed disease. In patients with high-risk and high-intermediate–risk endometrioid cancer, adjuvant external beam RT significantly reduces the rate of local recurrence.
Notably, several of the long-term survivors who were treated with initial systemic therapy had recurrence after chemotherapy but were subsequently successfully treated with definitive RT. Certainly one can conclude from these trials that for patients with minimally invasive grade 1 or 2 cancers and many more deeply invasive grade 1 cancers, the benefits of pelvic RT are negligible and outweighed by the costs in terms of side effects and resources. For this reason, many clinicians continue to consider adjuvant pelvic RT to be standard for the GOG-defined high-intermediate–risk group. Unfortunately, the dose and schedule of whole-abdominal RT prescribed in this 1992 trial were, at least in retrospect, inadequate to control the burden of cancer in these high-risk patients, many of whom were known to have gross residual disease. For patients who have stage I or II disease with multiple high-risk features, pelvic RT continues to be a standard treatment. A fallopian tube filled with blood is known as a hematosalpinx, and when it is filled with pus, it is known as a pyosalpinx.
In a more recent multicenter retrospective review, by Secord et al,[35] patients treated for stage IIIC disease with either radiation only or radiation plus chemotherapy had significantly better local control, relapse-free survival, and overall survival rates than patients treated with chemotherapy only (Figure 2); this was true despite the fact that patients treated with radiation only or radiation plus chemotherapy were much more likely to have grade 3 cancers than were patients treated with chemotherapy only.
The prescribed whole-abdominal RT was, however, sufficient to preclude any chance of delivering definitive RT for subsequent recurrences. However, the benefit of this treatment has not yet been proven in well-designed, adequately powered trials.
The formation of hydrosalpinx occurs due to a pelvic inflammatory disease (PID) which can be reduced through certain steps. In this series, patients treated with chemotherapy only were significantly more likely to experience pelvic disease recurrence than were those who had RT. It is ironic that the better survival rate of patients treated with chemotherapy in this trial may well be due, at least in part, to the fact that their initial treatment did not preclude definitive, targeted RT for their subsequent recurrences.
For patients with stage IIIC (node-positive) endometrioid cancer, RT is an effective treatment that yields high survival rates, particularly for those women with grade 1 or 2 disease.
Since hydrosalpinx follows a pelvic infection, a proper and early treatment through antibiotics is recommended. The authors do not state how many of the chemotherapy-only survivors had isolated locoregional recurrences after chemotherapy that were successfully treated with RT. The benefit of adjuvant chemotherapy for endometrial cancer has not yet been clearly demonstrated, although results from studies of combined-modality treatment are encouraging. Postoperative external irradiation and prognostic parameters in stage I endometrial carcinoma: clinical and histopathologic study of 540 patients. Outcome of high-risk stage IC, grade 3, compared with stage I endometrial carcinoma patients: the Postoperative Radiation Therapy in Endometrial Carcinoma Trial. A phase III trial of surgery with or without adjunctive external pelvic radiation therapy in intermediate risk endometrial adenocarcinoma: a Gynecologic Oncology Group study.
Vaginal brachytherapy versus pelvic external beam radiotherapy for patients with endometrial cancer of high-intermediate risk (PORTEC-2): an open-label, non-inferiority, randomised trial. External pelvic and vaginal irradiation versus vaginal irradiation alone as postoperative therapy in medium-risk endometrial carcinoma—a prospective randomized study.
Sequential adjuvant chemotherapy and radiotherapy in endometrial cancer—results from two randomised studies.
Surgically staged high-risk endometrial cancer: randomized study of adjuvant radiotherapy alone vs. Adjuvant chemotherapy vs radiotherapy in high-risk endometrial carcinoma: results of a randomised trial.
Randomized phase III trial of whole-abdominal irradiation versus doxorubicin and cisplatin chemotherapy in advanced endometrial carcinoma: a Gynecologic Oncology Group Study. Randomized phase III trial of pelvic radiotherapy versus cisplatin-based combined chemotherapy in patients with intermediate- and high-risk endometrial cancer: a Japanese Gynecologic Oncology Group study. Efficacy of systematic pelvic lymphadenectomy in endometrial cancer (MRC ASTEC trial): a randomised study. Pathologic models to predict outcome for women with endometrial adenocarcinoma: the importance of the distinction between surgical stage and clinical stage--a Gynecologic Oncology Group study. Risk-scoring system for the individualized prediction of lymphatic dissemination in patients with endometrioid endometrial cancer. Absolute depth of myometrial invasion in endometrial cancer is superior to the currently used cut-off value of 50%. Relationship between surgical-pathological risk factors and outcome in clinical stage I and II carcinoma of the endometrium: a Gynecologic Oncology Group study. Prognostic value of lymph node ratio and clinicopathologic parameters in patients diagnosed with stage IIIC endometrial cancer. Prospective assessment of lymphatic dissemination in endometrial cancer: a paradigm shift in surgical staging.
Definitive radiotherapy for patients with isolated vaginal recurrence of endometrial carcinoma after hysterectomy.
Intensity modulated radiation therapy for definitive treatment of paraortic relapse in patients with endometrial cancer. Phase III randomized trial of doxorubicin + cisplatin versus doxorubicin + 24-h paclitaxel + filgrastim in endometrial carcinoma: a Gynecologic Oncology Group study. Five-year quality of life of endometrial cancer patients treated in the randomised Post Operative Radiation Therapy in Endometrial Cancer (PORTEC-2) trial and comparison with norm data.
Intravaginal high-dose-rate brachytherapy for stage I endometrial cancer: a randomized study of two dose-per-fraction levels.
Node-positive adenocarcinoma of the endometrium: outcome and patterns of recurrence with and without external beam irradiation. A multicenter evaluation of adjuvant therapy in women with optimally resected stage IIIC endometrial cancer. Vaginal brachytherapy versus external beam pelvic radiotherapy for high-intermediate risk endometrial cancer: Results of the randomized PORTEC-2 trial.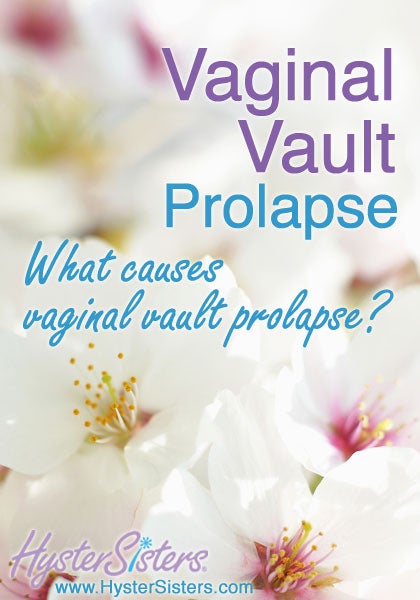 Categories: Holistic Treatment