Woodward's reporting in his new book, "The Price of Politics," reveals a president whom he said lacked the "stamina" in turning personal relationships with congressional leaders into action the way some of his predecessors have done.
Woodward places particular blame for the failure to reach a deal with Obama, writing that the seeds of discord were planted early in his administration. Last summer's debate over the debt ceiling was an intense period for the Obama presidency -- and a perilous one for the nation. But with furious negotiations taking place at several levels, Obama had few key personal relationships to draw on among members of either party.
With a sense, according to Woodward, that "no one was running Washington," even Democrats were left grumbling about the president's lack of leadership. Bob Woodward's 17th book, "The Price of Politics," documents how President Barack Obama and congressional leaders responded to the economic crisis.
After the "grand bargain" deal fell apart, congressional leaders pieced together a short-term spending deal to avoid an unprecedented default that could have triggered a worldwide financial crisis.
But they did it without Obama, and over some of his explicit objections, leaving the president angered, Woodward said.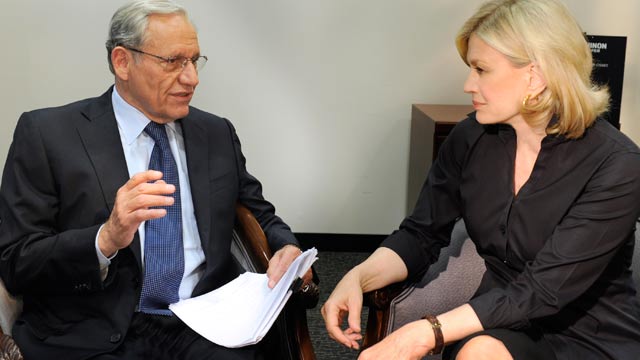 Woodward pushed back at the notion that his book will be used by Republican presidential nominee Mitt Romney and other political foes to make the point that Obama was in over his head. Click here to purchase an advance copy of Bob Woodward's new book "The Price of Politics" on sale Sept. Bob Woodward is an associate editor at "The Washington Post", where he has worked for forty-four years.
He displayed "two sides" of his personality in early meetings with congressional leaders, Woodward said.
Initially he meets with the congressional leaders, he says you know, 'We're going to be accommodating, we're going to listen, we're going to talk, we're going to compromise," Woodward said. One White House aide described it as the economic equivalent of the Cuban Missile Crisis; in an interview with Woodward, Obama himself compared the tension during this timeframe with his decision to strike Osama bin Laden's compound. It spans the three and a half tumultuous years beginning just before Obama's inauguration in early 2009 and lasting through the summer of 2012. Woodward pierces the secretive world of Washington policymaking once again, with a close-up story crafted from meeting notes, documents, working papers and interviews with key players, including President Obama and House Speaker John Boehner.
The Price of Politics takes the reader through the electric 44 days during the summer of 2011 with day-by-day, often hour-by-hour, accounts as the two attempt a "grand bargain" to cut entitlement spending and increase tax revenue. At the prospect of serious budget cuts, Obama told Woodward, "Our friends on the left would howl and act as if we had dismantled the New Deal." In the House, Boehner was looking over his shoulder, worrying that his second-in-command, Majority Leader Eric Cantor, was undermining him in concert with extreme conservative House members and others with ties to the anti-tax Tea Party.
He was pretty desperate." The Price of Politics shows why the grand bargain was never reached, and how the president, the speaker and the Congress settled for stopgap measures that delayed any serious deficit reduction until 2013. With extensive documentation and firsthand accounts, Woodward reveals how the broken relationship between the White House and Capitol Hill drove the U.S.