I used real replacement stove knobs (available where appliances are sold) to add a little more authenticity to the play set.
When all of the parts are in place and the tops are locked down, the kitchen is surprisingly stable. In the hope that sparking kids' imaginative play will help them grow into  enthusiastic helpers when they're teenagers (hey, a dad can dream), I designed a kitchen play set with just enough detail  to make it realistic without being cumbersome.
I used 1x aspen because it matches the color of the plywood, but you can use any relatively knotfree solid wood. Attach the sash locks with the screws provided, being careful to position the parts so they align when the top is in place (photo 6).
If you plan to make more than one play set, you might want to create templates for each opening and use a router with a template guide to cut the openings.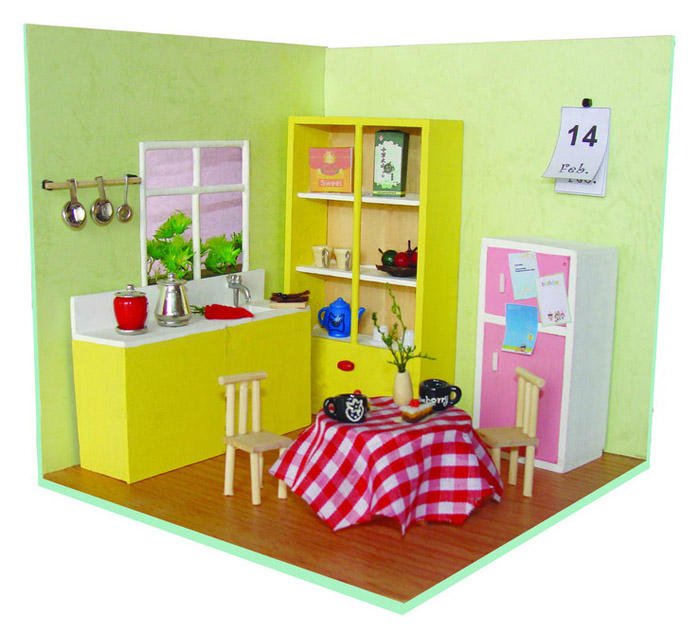 If you plan to cut several circles, you might want to use a faster method that will produce consistent results, such as a circlecutting attachment for a router or a circlecutting jig for a band saw.