If you've talked to another company that tells you your furniture has to be stripped and refinished, call us first to see how much money you can save. About UsWe have 25 years of experience refinishing and repairing damaged wood and wood furniture. With over 30 years experience in the repair and restoration industry, Barry continues to show true professionalism in his work and client relationships.
We're happy to help with your antique restoration projects or for restoring items you may typically have thought just weren't reparable.
We can often touch-up or repair only the damaged area, without completely stripping and refinishing your furniture or wood. We do not strip and refinish pieces of furniture, and find that the cost of doing so is often more than it's worth. If you have an item you wish to repair back to near perfect condition, call 702-450-9065 for immediate service.
Antique furnitures should be handled with care that is why it is important if you need to have it repaired you should hire professionals to do it.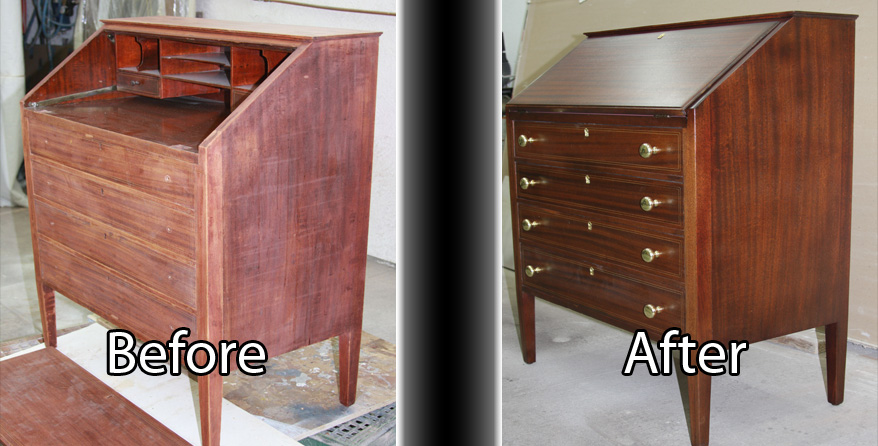 Our methods help you to avoid the timely and costly stripping and refinishing of your furniture.
If you're looking to completely strip and refinish a piece of furniture, then you'll need to call a different company that specializes in that type of repair.