08 Jan. 2001


Plane wood with table saw,wooden furniture designs catalogue,tools joining wood together,whizbang garden cart plans - Test Out
If you follow the Popular Woodworking Editors' Blog, you might remember Bob Lang writing a series of posts about a hand tool exercise called the Gottshall Block.
When first reading the series of posts, I thought that this was an interesting project for refining a woodworker's skills. The way I approached this cut was to plunge with the mortiser down into the face of the board at the inner most shoulder of the gain.
Right now I'm leaning heavily towards #1, with a speck of #3 sneaking in every couple of times I debate this with myself. With the top of the handles cut, shaped, and matching – it was time to turn my attention to the box that I wanted to use to form the tray sides. With the kerfs cut, I chopped out the waste with a chisel, similar to chopping out the waste of a dovetail joint.
The block is an exercise in layout and handwork, the idea being to take a rough sawn board and create this object, that has specific dimensions and contains most types of joinery, by hand.


I consider myself a hybrid woodworker, but right now I definitely lean to the power tool side of center.
I cut the rabbet with my normal blade on the table saw, a la Norm Abram, chipping away at the wood.
Right now, I only have one 220V outlet in my garage, so there's some plug swapping between the jointer and the planer. After gang cutting all of the long pieces, I custom cut each short tray side to mate with specific long pieces.
For this reason, I made a concerted effort to do all the dimensioning up to the point of needing the planer. I tried to clean some of it up with the smallest router bit I had, but that didn't go very well. I don't have a coping saw with a wide enough to use on this already glued tray, so I went rumaging through my tools.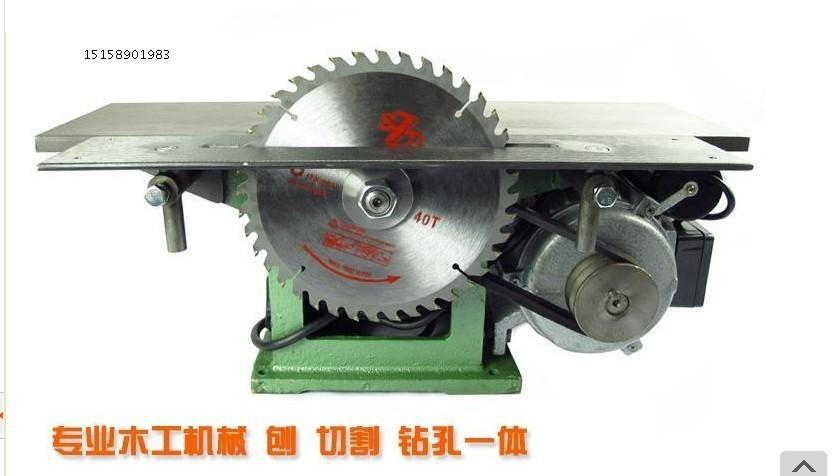 On the paduak sides, a through groove would show on the outside of the box, so for the first time I [slowly] dropped a piece of wood onto an already spinning router bit. Perhaps if I had the world's smallest router bit with a bearing, it could have worked. This was hugely beneficial, not just for the direction I was giving myself, but also for the mental exercise of thinking about each piece without standing over a tool.