23 Feb. 1996


Balsa model boats,pvc pipe shelving plans,how to build a wood fired pizza oven australia - Try Out
I was making model boats as far back as I can remember usually in Balsa wood - they were often crudely carved replicas of tramp steamers and fishing boats based on the silhouette images from the "Observer's Book of Ships". I never finished a model, they were all around 75% complete but too often my eyes would be caught by another new boat discovery - it was a massive world to explore. As my teens progressed and I became interested in Naval Architecture I started to make models of boats I had designed (on a glass topped circular table!). When I left home to go to University to study Naval Architecture for real, I left behind around 10 Balsa models of various sizes and approximately 50 Airfix plastic kit ship models - unfortunately they were all destined not to last and so the photographs below are all I have left of them.



The County Class Missile Destroyer HMS Devonshire and the Bustler tug (bread and butter Balsa construction), built in my early teens along with a Rocket Class Frigate - all sadly gone now.
A Balsa and ply model of the Type 42 frigate HMS Amazon built from plans in one of the model boat magazines. Later, in my early teens I bought plans from the Model Aeronautical Press (MAP) series and modeled warships again mainly in Balsa wood. These models were used to take a 3D look at the aesthetics of the design - there was also the intention of doing some tank tests on them, but the bath was never going to be long enough for that but at least I could see the design afloat!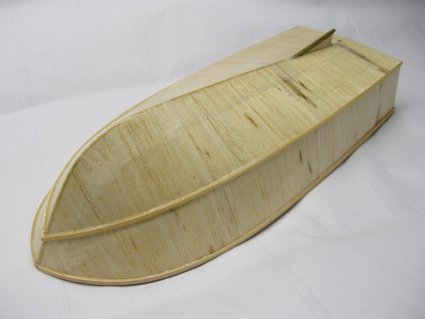 There is also a model of a Dragon racing yacht (Bluebottle) and a barge yacht buried somewhere deep in the garage!