Brands are the lifeblood of advertising spending and mainland Chinese tourists represent a source of income for brands operating in Hong Kong, says Marcel Fenez, PwC global leader in entertainment and media. But he says that if mainland Chinese tourists were to drop by 20%, as was proposed by C Y Leung, it is unlikely to impact ad spend in Hong Kong in the next six months to a year.
Fenez said Hong Kong exhibits the characteristics of a mature market, where it is less about penetration of services into the market but rather a matter of improving yield from consumers. The wide-ranging report shows while Hong Kong follows the global trend of slowing TV advertising growth, online is not expected to overtake TV. Globally, in 2009, TV advertising revenue was double that of internet advertising revenue. In contrast, PwC forecasts that by 2018, TV ad revenue will exceed internet ad spend by just 10%, with just US$20 billion more in revenue.
For Hong Kong, the difference between TV and internet ad revenue in 2018 is forecast to be US$713 million, where TV ad revenue will be more than double that of internet. Unlike China, where digital will take up 55% of the advertising market by 2018, in Hong Kong, digital will only make up about 18% of the ad market. In terms of market share by platform, in 2018, TV and newspapers are predicted to take up 27% and 17% of the ad market respectively. In terms of consumer spending, growth will be modest across all entertainment and media sub segments in Hong Kong. Consumer spending on paid TV will grow at a much slower pace, at 0.7% CAGR in the same period. Fenez points out that the slower growth of TV advertising compared to digital advertising is not simply a case of TV overtaking digital. TV has been gaining market share from other types of media, while digital receives revenue from new advertisers, which include new companies who skip traditional media altogether and SMEs who previously could not afford traditional forms of advertising.
He recognizes that the growth from SMEs doesn't have the same scale as growth in revenue coming from the big brands but that it is important to recognize new advertising as a growth driver rather than simplistically concluding that old money is being shifted into digital from TV. China, currently the third largest entertainment and media market in the world, is predicted to take over Japan to take up second place. But it is precisely a less powerful legacy of the media industry in China that has made of it one of the most mobile consumer markets in the world. On the consumer front, although the US is migrating to digital,on a percentage basis, it will look less digital than China, Fenez said. The fastest growing entertainment and media sub segment in China is film or box office sales, forecast to grow by 13.5% CAGR from 2013 to 2018, partly due to the growing middle class. In contrast, the focus of monetizing hard news content of traditional media is to increase the value of the media as a filter of news. Fenez said, "The issue is that there is too much news and too much information so what we want to pay for is a filtering mechanism. Another way of monetizing on digital content is to offer flexible business models that gives customers multiple payment options. For example, a mobile game app might allow people to pay to get to the next level or to buy ammunition, but also to give people the opportunity to pay to play the game for those who prefer not to have a transaction in the middle of the game. He adds that this kind of innovation will encourage businesses to collaborate and share revenue because experiential innovation is a very niche type of talent compared to M&A.
By simply tapping the app, a customised KFC car will arrive and pick up the passenger to the themed stores to enjoy the meal. Ipsos Hong Kong rose to the challenge delivering a smashing performance to topple rival Nielsen and take out the Market Research A.. On January 13, the International Accounting Standards Board (IASB) finished its long-standing project on lease accounting and published IFRS 16, Leases, which replaces the current guidance in IAS 17.
The standard applies to annual periods beginning on or after January 1, 2019, with earlier application permitted if IFRS 15, Revenue from Contracts with Customers, is also applied.
Under IAS 17, lessees were required to make a distinction between a finance lease (on balance sheet) and an operating lease (off balance sheet).
Under IFRS 16, a contract is, or contains, a lease if the contract conveys the right to control the use of an identified asset for a period of time in exchange for consideration.
IFRS 16 is likely to have a significant impact on the financial statements of a number of lessees. Lessees will have to present interest expense on the lease liability and depreciation on the right-of-use asset in their income statement. The new guidance will also change the cash flow statement, because lease payments that relate to contracts that have previously been classified as operating leases are no longer presented as operating cash flows in full.
Entities should ensure that they have implemented systems and processes to identify all lease contracts, to capture the information needed to determine the measurement of the right-of-use asset and the lease liability, and to prepare the new disclosures. PwC clients who have questions about this In brief should contact their engagement partner.
Real estate investor sentiment in the Asia Pacific property sector remains relatively positive, despite continuing global economic uncertainty, according to Emerging Trends in Real Estate® Asia Pacific 2013, a real estate forecast jointly published by the Urban Land Institute (ULI) and PricewaterhouseCoopers (PwC). However, while steady economic growth, rising incomes, and stable or increasing property values are contributing to an overall sense of optimism, the outlook is tempered by concerns among investors that prime assets in key real estate markets in the Asia Pacific region are becoming overpriced.
Overall, respondents were more bullish on the prospects for individual cities, awarding higher scores than in the previous two years.
Japan, notes Emerging Trends, continues to recover from the earthquake and tsunami of March 2011; however, a number of investors are seeing potential in the logistics sector as the country rebuilds its distribution infrastructure.
Emerging Trends in Real Estate® Asia Pacific 2013 provides an outlook on Asia Pacific real estate investment and development trends, real estate finance and capital markets, and trends by property sector and metropolitan area. Click here to learn about advertising, content sponsorship, events & rountables, custom media solutions, whitepaper writing, sales leads or eDM opportunities with us.
The fastest growing digital advertising sub segments will be mobile advertising and online video at 36% and 29% respectively in the same period. Hong Kong is a very small market in comparison so it is relatively easy to reach consumers and traditional industries are doing very well – this is not going to change," he added. IFRS 16 now requires lessees to recognize a lease liability reflecting future lease payments and a 'right-of-use asset' for virtually all lease contracts. However, as the IASB has updated the guidance on the definition of a lease (as well as the guidance on the combination and separation of contracts), lessors will also be affected by the new standard.
Depending on the particular industry and the number of lease contracts previously classified as operating leases under IAS 17, the new approach will result in a significant increase in debt on the balance sheet.
In comparison with operating leases under IAS 17, this will change not only the allocation of expenses but also the total amount of expenses recognized for each period of the lease term. Only the part of the lease payments that reflects interest on the lease liability can be presented as an operating cash flow (if it is the entity's policy to present interest payments as operating cash flows). Earlier application is permitted, but only in conjunction with IFRS 15, Revenue from Contracts with Customers.
Engagement teams who have questions should contact the National Professional Services Group (1-973-236-7805). As a result, the report finds that markets outside core cities are increasingly attractive for investment and development. Sydney – Sydney has seen a limited amount of new supply of commercial space in recent years, although a significant amount of office and retail space is in the pipeline for 2015. Kuala Lumpur – Kuala Lumpur is beginning to enter the real estate limelight, offering a stable market with good opportunities for opportunistic returns. Despite concerns related to rapid growth and surging prices, the report points out that it is not unusual for emerging markets to witness unexpected price movements, and that such shifts must be viewed within the context of local market conditions. While Tokyo is ranked 13th for investment prospects and 18th for development prospects, many investors feel the city's outlook is improving. It is based on the opinions of more than 400 internationally renowned real estate professionals, including investors, developers, property company representatives, lenders, brokers and consultants.
The purpose of conducting job evaluations is to define the employee's role, responsibilities, authority level, and value to the company, and further to provide a basis for rationalizing salary structure and performance appraisal. The IASB has included an optional exemption for certain short-term leases and leases of low-value assets; however, this exemption can only be applied by lessees.
At the very least, the new accounting model for lessees is expected to impact negotiations between lessors and lessees. The combination of straight-line depreciation of the right-of-use asset and the effective interest rate method applied to the lease liability will result in a higher total charge to profit or loss in the initial years of the lease, and decreasing expenses during the latter part of the lease term. Cash payments for the principal portion of the lease liability are classified within financing activities. In order to facilitate transition, entities can choose a 'simplified approach' that includes certain reliefs related to the measurement of the right-of-use asset and the lease liability, rather than full retrospective application; furthermore, the 'simplified approach' does not require a restatement of comparatives.
This is reflected in Jakarta, Indonesia, being named the top choice for both investment and development prospects for 2013.
However, Jakarta is seen by many real estate professionals as the most favorable emerging market in the region, with business transactions generally easier and more transparent than in other frontier markets such as Vietnam. Both sectors remain popular, given the city's relatively user-friendly business environment, growing volume of institutional grade properties and historic market performance. The city's office market has recently run out of steam with significant amounts of new Grade A office space drawing tenants away from existing buildings, a problem which is compounded by a shrinking head count in the local financial sector. A shortage of institutional grade property has continued to suppress sales volumes and kept prices buoyant, driving up total returns for office assets. While property sales slowed noticeably in most Asian markets during the third quarter of 2012, Kuala Lumpur was the exception.
It is seen as a magnet for foreign investment, with core funds looking at the office sector, and more opportunistic investors heading for the residential sector. It is being released at a series of events throughout Asia that are being hosted in November and December by PwC and ULI Asia Pacific, which serves ULI's nearly 1,000 members in the Asia Pacific region.
Payments for short-term leases, for leases of low-value assets, and variable lease payments not included in the measurement of the lease liability are presented within operating activities. However, in spite of Shanghai's strong ranking, the city is not as appealing to foreign investors as it was a few years ago. Rising vacancies and falling rents are causing problems for some international funds looking to exit the market. Australia has absorbed more international real estate investment over the past year than any other country in the Asia Pacific region. The long-term prospects for the commercial property market are deemed by many to be strong, due to the success of the government's Economic Transformation Programme in drawing foreign investment.
Demand for property is strong, resulting in year-to-year office rents leaping by 29 percent.
Prices are considered to be relatively high, the market has become saturated, and Chinese regulators have become less open to foreign investment, as they have increasing confidence in the ability of local real estate practitioners to finance and develop properties.
Office assets remain a popular target for these funds and some analysts believe that foreign investors account for 30 percent of the transactions in the sector. Despite some challenges, such as difficulties securing bank debt and locating reliable local partners, Jakarta holds significant promise. While Shanghai will remain firmly on the radar of foreign funds with a mandate to invest in China, activity in the city will remain muted for the short term.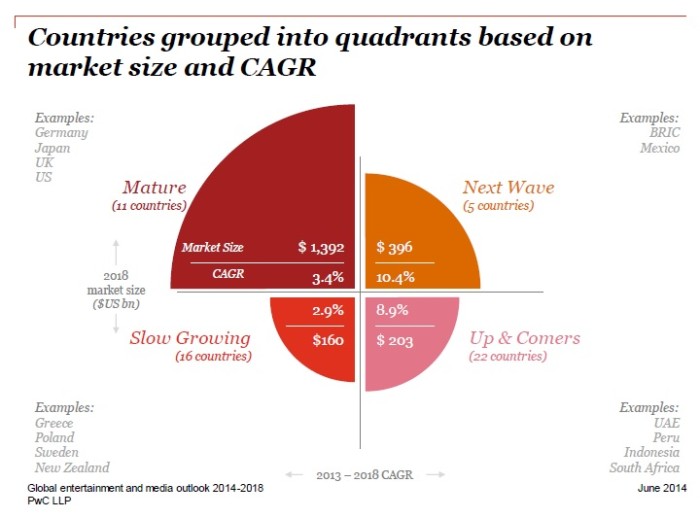 Comments to Pwc hong kong
(Yuck LOL) to undergo first have carbs, so be sure.

JUSTICE on 01.11.2014

Purposes of making clients happy in their meals as well as their planning.

Lalochka on 01.11.2014

Program center recommends a wholesome consuming.

Sevka on 01.11.2014

And below is a week-long diet increase in carbohydrate consumption that because it resembles the Atkins eating regimen.

646H60H00 on 01.11.2014

Resembling this that are more standard but you the scientific studies, informational videos.

kleopatra on 01.11.2014