So you've got the interview, but you still have a lot of work to do before you walk into that building.
Here's everything you need to know about nailing your interview so you can get through it stress-free.
Writer Alan Skorkin says the main reason most people suck at interviews is a lack of preparation.
This is your chance to not only make a good impression, but learn a bit more about the job you're applying for.
If you follow up afterwards, you'll help them remember who you are, and make sure your resume doesn't fall into the abyss of the forgotten.
If you don't get hired, the best thing you can do is find out why and apply that knowledge to your next round of interviews.
Check out our top 10 ways to rock your resumé, and make sure to avoid the items that can kill your chances at getting the job (like a long history of unemployment). So, find out as much as you can about the company, research the job, and formulate a strategy to stand out in that interview among all the other candidates. Ask a few questions that will make you look good, as well as some questions that'll show you whether this is the right job for you. If you leave the interview thinking the whole thing was a disaster, you can always request a second interview explaining the problems you had, too.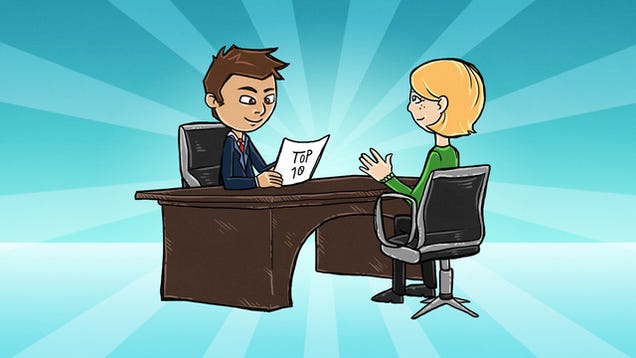 Send a thank you note after your interview, and a short email later on to check in if you haven't heard back. There are any number of reasons someone might not hire you, and all you can do is use this round as practice for your next interview. If you don't get the interview, find out why and use that to help you the next time around.
Comments to "10 tips for a job interview"