Every day after I finished whatever work needs to be done, I have no idea what to do with myself.
Sometimes I go somewhere to work, but sometimes it's distracting, plus I have to pay for coffee when I can get that at home for free. If you want to break up the monotony try going for a walk after you are done with your work every day and explore your neighborhood. I get bored too, then I quickly remember how much I hate being bored and so I write lists of things I need to do.
Right now, I'm obsessed with skillshare, and making stop motion videos of my photography work, and writing, and job hunting, and reading, and baking. Occasionally i do it but not often because of that …and then there is that whole comfort of working at home looking like total shit in the privacy of your own house. I have gotten so tired of working from home and it has almost come to a point where I am thinking of changing careers.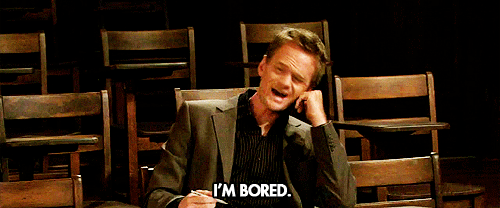 I certainly can't handle only working from home because I always feel an enormous amount of guilt when I am not being 100% productive.
You start to feel really trapped, because where you work is also where you play, rest, eat, and sleep.
I hate gyms and working out in front of buff men but I joined Crunch specifically for the workout classes. I have wasted so much time over the years watching dumb tv shows that I now absolutely refuse to fill my time with boring shit.
I do my work, and I love it, but I wonder if I'm supposed to be reaching towards a bigger goal. You get bored with your own work because of it, you get bored of talking about it, living it… and like you said, we work where we live, so the lines between the two just get more and more blurred. I know I want to write in TV, so I make myself write after a full work day (at a job only semi-related to what I eventually want to do) and edit and rewrite and edit and take classes (the UCLA Extension Writer's Program is amazing) and rewrite and work to make that bigger dream come true.
Like you I have plenty of articles to work on each week but it seems to have lost its appeal.
I get bored and restless very easily which causes me to worry A LOT, but engaging my mind or spending time with others makes me feel so much better.
I have absolutely no idea what to do, and so I don't know what to do with myself, and thus, the boredom.