Anger, worry, fear, stress, and anxiety all come from the same place, and it's a place where we feel distant from any kind of happiness or fulfillment. When we consistently feed this state of mind, it creeps into our lives and gives us more to be unhappy and anxious about.
Once we're back in this mindset, we can right the wrongs our negativity caused and start creating positive circumstances that we can be thankful for.
Centeredness is an important and helpful quality on the spiritual path, and we don't necessarily need to think only positive thoughts to find some restorative balance. All we have to do is recognize that a positive life can be attained by making choices that are aligned with our drive to uplift ourselves and our planet, and taking little moments throughout the day to return to our center will help. Centeredness is important for those of us who want to transcend the endless negativity that's kept us from enjoying life or letting our light shine for others, and we can easily transcend it if we remember to routinely return to our silent, sacred center and explore our consciousness. I'm starting to think meditation is essential if we want to raise our consciousness and uplift the world with the resulting inspiration, and no matter what path we take or how we choose to advance humanity's evolution, meditation might help us find the inspiration and enthusiasm to do it every day. It helps to find a creative route we enjoy and we can stick with, and once we've found it, we'll want to develop it to a point that we can use it to reach others. Living in this crazy world practically ensures that our energy and vibrancy are zapped out of us on a daily basis, even when we try our best not to let cultural influences and distractions drain them from us, but there are things we can do to restore our spiritual perception when it seems depleted. This is why meditation or similar practices will help us creatively flow and retain a balanced, aligned state of mind, and we need that balance to keep from going over the emotional edge and making ourselves (and, potentially, others) miserable.
We aren't meant to be constantly upset or worried about something, and I think we're meant to enjoy life and take things one moment at a time. We'd all benefit from incorporating some kind of zen practice into our daily routine, and if we show enough commitment, I think we'll be rewarded in the form of a smoother creative flow and a mellow (yet wise) outlook on life that allows us to enjoy this blessed existence. When we keep our connection strong, we basically evict (transcend) those negative qualities and thought forms we've accepted for so long. We'll be guided along the way, but when it comes down to it, spiritual evolution is our responsibility and we have to take that responsibility before we can soar. I'm a twenty-one year old writer, blogger, musician and channel for the creative expression of the Universe, and I created The Culture of Awareness daily news site.
The Culture of Awareness features daily spiritual and alternative news, articles I've written, and more.
I've contributed to a few different spiritual websites including The Master Shift, Waking Times, Golden Age of Gaia, Wake Up World and Expanded Consciousness. Enter your email address to follow this blog and receive notifications of new posts by email.
The thought of public speaking may trigger your jittery nerves and cause your anxiety level to soar.
Psychology researcher, Philippe Goldin led a study on participants with Social Anxiety Disorder (SAD).
Before and after meditating, participants went into an MRI scanner that observed their brain activity.
The mindfulness meditation also caused an increase in brain activity in areas that involve visual attention.
Social anxiety affects up to 12 out of every 100 Americans and can lead to other psychological problems later in life. Get our Meditation Made Easy Beginners Guide along with weekly articles and free resources delivered to your inbox. Meditation is simply the slowing down and observing of one's own thoughts by using different techniques such as calculated breathing techniques. Research has shown that the regular practice of meditation, which is a stress reducer, can actually improve your health because it lowers the negative effects of high cholesterol, cortisol, and high blood pressure. Other great benefits of regular meditation include mental clarity and focus, improvement of memory, and overall higher level of mental performance. Examples of types of eastern practices that have been helpful in Alzheimer's prevention include; Meditation, Guided Imagery and Visualization, Hypnosis, Deep Breathing exercises such as in Qigong, Massage therapy, and prayer.
Extensive clinical research has been conducted by an organization called ARPF. Studies were performed on the effects of meditation on memory and cognitive functioning in order to help minimize the effects of Alzheimer's disease. There is a specific diet of healthy organic and raw vegetarian foods that is recommended in the practice of Kundalini as well.  Although we do not necessarily recommend a vegetarian diet for Alzheimer's prevention, there are certainly some healthy recipes and food sources that can be incorporated into an Alzheimer's nutrition diet. Healthy Vegetarian Recipe:Potato Curry Soup – a great soup to serve in winter, it tastes great and is energizing! When we finally open our minds and let it all melt away, we allow ourselves to return to a positive or centered frame of mind and our sense of joy and satisfaction gradually returns. Gratitude increases our positive manifestations, and it's one of our most helpful tools in the struggle to transcend endless negativity and find our center. I don't think pursuing it by itself is enough, however, and we might want to find other practices that center us and align us with the spirit. We don't want to burn ourselves out, however, and I think the best way to refill our cup when we feel empty is to relax, "become nothing", and, again, explore our vibrant awareness. A sustained spiritual connection will enhance our creativity in all kinds of ways, but we can't feel the magic if we don't work hard and find time throughout the day to realign.
Staying balanced and using the consciousness-exploring tools we have at our disposal will help us greatly, and we're responsible for taking that first step and every step after it.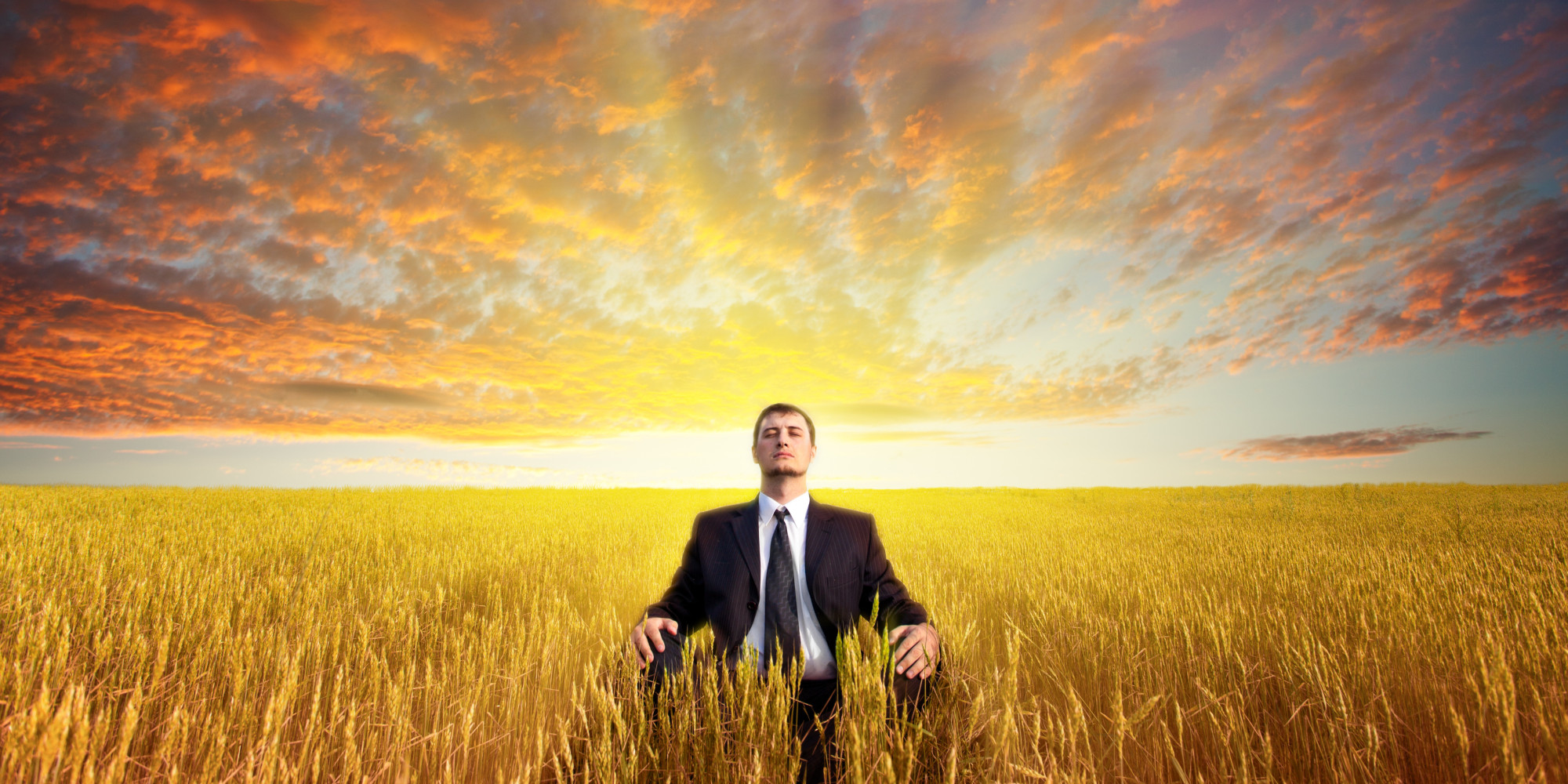 Its purpose is to awaken and uplift by providing material about the fall of the planetary elite and a new paradigm of unity and spirituality. I can also be found on Facebook (Wes Annac and The Culture of Awareness) and Twitter, and I write a paid weekly newsletter that you can subscribe to for $11.11 a month here. NOTE: We cannot be responsible for everybody's email subscriptions, and a lot of emails are sent out everyday. They were told to decide if various positive and negative adjectives presented on a screen appropriately described them.
People with social anxiety often try to avoid things by diverting their gaze from people and things that might be threatening. A support group for those with SAD, Social Phobics Anonymous, also recommends meditation as a means to reducing or overcoming social anxiety symptoms. Start meditating today and release the source of your stress with these proven meditation techniques. There are many different types of meditation, including Yoga meditation where meditation is incorporated into various Yoga poses. The research indicated that Kundalini meditation reversed some of the memory loss experienced by those with Alzheimer's disease.
According to the study, there was an increase in blood flow, improvement in mood and a reduction of anxiety, tension and fatigue after meditation practice. Add spinach and cook for ten more minutes.  Garnish when serving with small amount of green onion and a drop of yogurt. We must ask everyone to be personally responsible for subscribing and managing the many updates you will receive. They say that by using meditation to focus on the present, one is unable to worry about the past or future and the anxiety that creates. Whether you want to relax, stimulate creativity, gain enlightenment, or cultivate compassion and mindfulness, we help you learn how to let go.
But the primary type of meditation researchers have studied most in Alzheimer's prevention is Kundalini Yoga which focuses on healing through the 7 primary energy centers of the body. Also, sign up for the newsletter to get the latest updates in AD treatment and prevention news.