Life & Goal Organizer is a motivating system of checklists, prompts, and ideas to help you take charge of your life, organize your goals, and free your mind.
It includes an overview of life areas so you can keep a big picture view, while also being able to click through and drill down to more detailed checklists.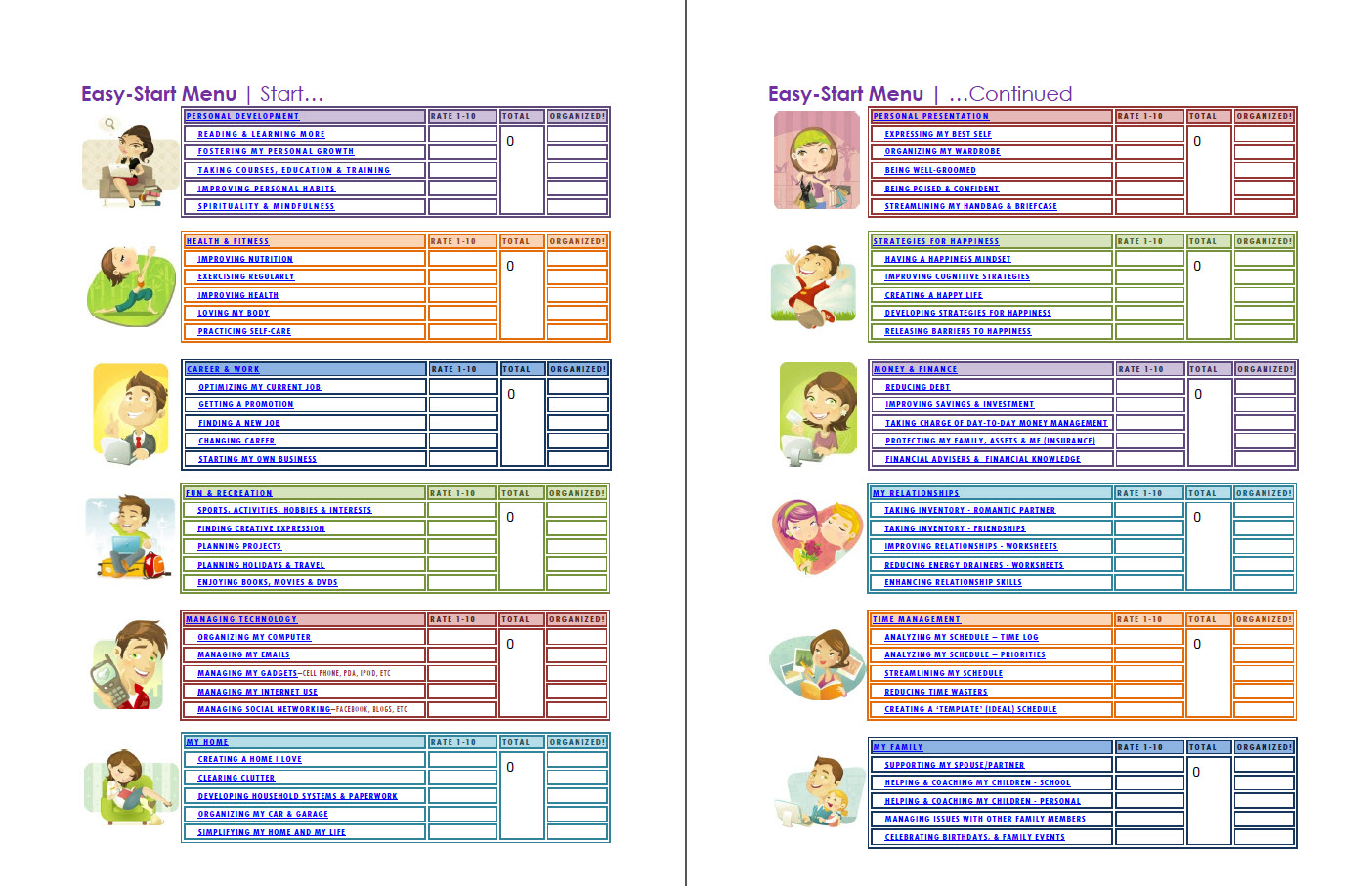 More than 80,000 people around the world use our programs to get rid of clutter, be more productive, take charge of business or career, and manage their life. Testimonials"Because LGO maintains both comprehensiveness AND specific task-setting, it has enabled me to make sense of my messy life.