This entry was posted in Cakes and tagged coconut, Pineapple, Walnuts on March 27, 2015 by Dan.
Pour the pineapple mixture into the prepared 9 x 13 pan and bake in the preheated 350 degree oven for 35-45 minutes until the cake is lightly browned and a toothpick comes out clean. The best part about it, is that, it is so easy and packed with flavor! Okay, you actually do have to do a little something to make this cake, but it is actually a very easy, though, as easy as a boxed cake except there is no box in sight!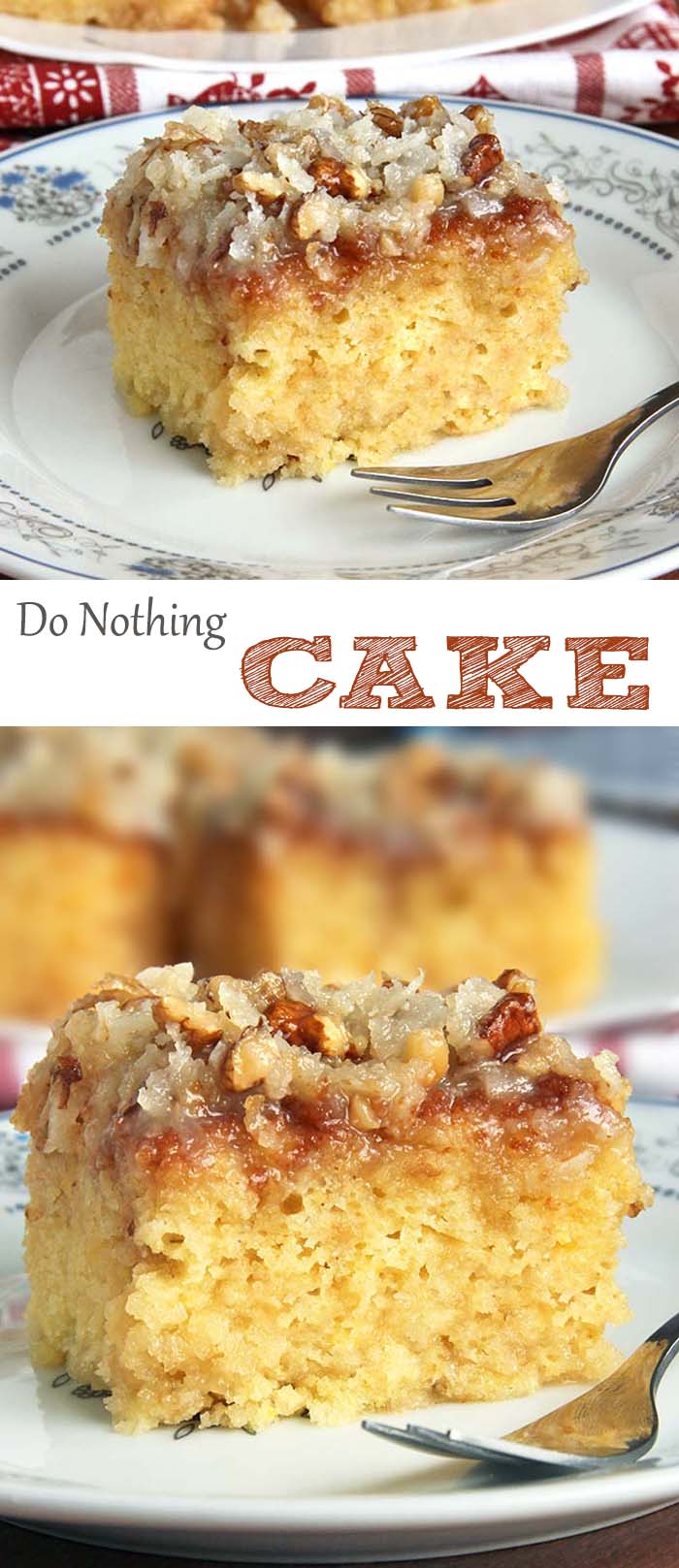 I use a cream cheese frosting with the nuts and cocnut still putting it on the cake as it comes out of the oven. The coconut and nuts help to thicken it a lot and you want to be able to pour it over your cake. Remove the cake from oven, and using a kabob skewer or wooden spoon handle, or some similary-sized object, begin poking holes in the cake.