Family Commitment: Godly Beginnings for the Family: Learning how to care for infants, before, during and after birth! First-time parents often are full of expectations that having a child will make their lives so much nicer. The wife thinks the husband will pay more attention to the affairs of the home if they have a child. Special joys of life, however, do not solve problems but only delay or modify the context in which the old problems re-surface. The heightened expectations are good and do help parents overcome some fears that would otherwise immobilize them. The effectiveness of parenting depends on to what degree the parents conduct themselves by God's design. Fewer and fewer parents want children so that the welfare of ancient societies like Japan and Europe are being threatened.
But even though God might hold back children in certain situations, He is definitely pro-life. God's purpose for us having a multitude of children is to cultivate a great number of people to participate in His mission to establish His kingdom on earth. We need to ask ourselves to what degree are we committed to having our children involved in God's great program. God is so serious about the family that it is one of the first changes that occur when His Spirit is mightily at work. If children do not respect their earthly fathers, then it will not be easy to learn to respect the Heavenly Father. Any distance between them greatly influences the way the child will relate to God the Father. When God works in the life of his people, then they are able to see their bitterness in their own earthly relationships and seek to restore those relationships. When we have children, parents are right to pass on lots of love, care and attention to them. Food, clothes and education are important, but we would wholly shirk our responsibility if we did not train our children spiritually.
The more we can catch a glimpse of what our goals are for our children and compare them to what God wants, the easier it will be to rightly handle areas of potential conflict. The more clearly we understand what God wants to do through our lives in our children, the easier it is for us to make the needed sacrifices and ignore the worldly pressures surrounding us.
The fortunate thing with God is that His wise plan had incorporated all that would befall the first couple and His great solution into His original plans. God could have destroyed this world but instead still planned to accomplish His objectives. Genesis 6 unmistakably reveals to us the reason for the collapse of society and the ensuing judgment of the world. When God's people do not sustain their purity, then God's principles and truths are corrupted and not passed on.
The way we bring up our children clearly reflects what we believe and how we live out God's truth.
The BFF Parenting Library has both the Biblical Parenting Principles for Toddlers materials as well Godly Beginnings for the Family. Rage Against The Machine announced on October 9 (via their Facebook page) that they would be releasing a special 20th anniversary box set to commemorate the group's debut album.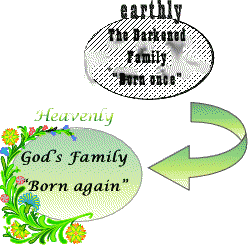 When you have confirmed your password, you will be able to log in through Facebook on both sites. Sign up to have exclusive 103GBF All Access contests, events, coupons, presales, and much more delivered to you for FREE.
Sometimes this job really sucks – for example, when I am forced to stop reporting on the evils of our depraved society and write a few words about a tight-bodied Indianapolis Colts cheerleader.
Of course, I am being completely facetious, as I would write about hot blondes all day if someone would pay me enough to do it. However, even though no one is offering me life-altering money to sit around and entertain the masses with cyber smut, they are paying me to come up with something exquisite and profound to say about the Indianapolis Colts Cheerleader of the week: Brittany.
So, after privately studying Brittany's portfolio in the employee restroom for about seven minutes, I came to the conclusion that the only thing I can contribute to the following photos of this football bombshell is: Thanks for the memories! And perhaps as a bonus they hope having a child might solve some of their marital problems.
The husband meanwhile hopes the wife will stop nagging him for more time because she will be busy with the child!
Down deep they believe that the child will bring healing to their marriage's sore spots and reunite them. As others around them pour out encouragement and excitement, they are encouraged and bravely face the new situations with less apprehension. Living by God's design means first learning the instruction from God's Word and then applying the scriptural principles to our personal and family lives. Each wife has a large number of eggs that enable her to be fertile for around thirty years of her life. These great numbers of people will share in the great many blessings that God wants to pour out on them throughout eternity. When fathers do not pay close attention to the training necessary for their children, their children will usually develop problems that will build up over time. Our possessions and affection have been given to us by God to rightly prepare our children for Him.
One the one hand, she has a desire for her child to have certain opportunities she missed in life. God wants children who love His ways and have learned to prioritize what He wants over against their own wants or desires. We are either teaching our children to fear the Lord and love His ways or we teach them to seek their own quests and the pleasures of life. They would not be able to join God in His great program nor would they be able to share in the wonderful benefits of His eternal kingdom. Some cultures are more supportive of God's truths and the family than others, but no culture has eluded the war on the family.
The more we can understand this, the easier it is to understand how the battle is fought in our own generation. Again we note how the biblical record preserves the key men by which God preserved His godly purpose. The media in all of its formats makes it extremely easy for the world to connect itself to our children. We need to be committed to raising up godly children, not just happy or prosperous children.
This does not mean we ignore other ways of service, but it does mean that we need to sufficiently prioritize our time that God's purposes are lived out at home.
The full box set will contain never-before-released concert material, including the band's 2010 Finsbury Park show and footage from early in their career, as well as a digitally-remastered version of the album, b-sides and the original demo tape (on disc for the first time. Hell, I might even consider doing it for nothing if the fringe benefits of the gig were super-freaking-awesome enough to make me not give two flying squirts about necessities such as rent, electricity, heat and food. When the new parents encounter more difficult situations than expected, they can easily fall into disappointment. Good parenting just doesn't happen; it is a deliberate plan to obey God's program for parenting. Many children are being carried away with materialistic impulses even from Christian families. Your children will always have a special relationship with you, but it is critical that our purposes for our children always rise beyond our own needs and desires. And yet, she never could dance the way she really wanted because she lacked proper training.
If she is careful to notice, however, as a Christian mother she will detect a silent tension within her. On the other hand, she will see how the pursuit of this will lead to a conflict with the need to know, love and serve God.
Note how this ungodly seed spread out in the first part of our civilization (read from the left). In this case it was because the sons of God allowed their desires to rule over God's principles.
We need brave people like Moses' father and mother who by faith risked their lives because they sensed God wanted to use their son (Hebrews 11:23). If our children aren't impacted by the truth of God from our lives, then not many others will be either. God is looking for a greater work to be done in the hearts of children through their parents' efforts.
All of our hopes, feelings and attention for our children must come under this understanding.
Will she take her child to church as always or will she try to convince her husband of the importance of that dance class? We are speaking of the men and women that are dedicated to God's purpose-the godly(the righteous, the faithful) and the people that are not dedicated to God's purpose-the ungodly (the wicked, the unrighteous). The many practical training materials supplied on this one Library can't be found elsewhere. The phrase 'children of God' is purposely used to refer to those godly people who live like their Heavenly Father. Malachi 4 records the first sign of revival: the restoration of the hearts of the fathers to their children and the children to the fathers. These decisions highlight the need for us to remember that God's ways always take a priority.
What concerns us the most is not that it happened long ago but that Jesus said that in the last days the situation would parallel Noah's day. The key to stability does not rest in the hope it will all work out well, but whether they parent God's way.