Larson Electronics announced the release of the LEDLB-24E-UV-365NM ultraviolet LED light for curing applications. The LEDLB-24E-UV-365NM ultraviolet LED curing light is a direct replacement for traditional 400 watt UV curing lamps.
These light bars operate on low voltage direct current and can utilize voltages ranging from 9 to 48VDC without the need for a transformer, making them ideal for use with vehicles and automotive batteries that commonly provide 12 or 24 volt DC power. Larson Electronics manufactures a wide variety of ultraviolet lights and for curing and non-destructive testing applications. Reach out to the author: contact and available social following information is listed in the top-right of all news releases.
For simplicity I used a LighTech 18 W 700 mA constant-current powersupply that runs directly off AC mains. These are LEDEngin LZ1-10U600 LEDs with a center wavelength of 365 nm, 28 euros each from Mouser. A quick test shows that the NOA-81 glue cures very quickly indeed (seconds) with this lamp.
Alternatively, Larson Electronics provides AC to DC transformers, enabling operators to power this light from any 120-277V AC power source. So far we've used a fluorescent solarium lamp for this, but we broke one of the two remaining lamps and can't seem to source new ones.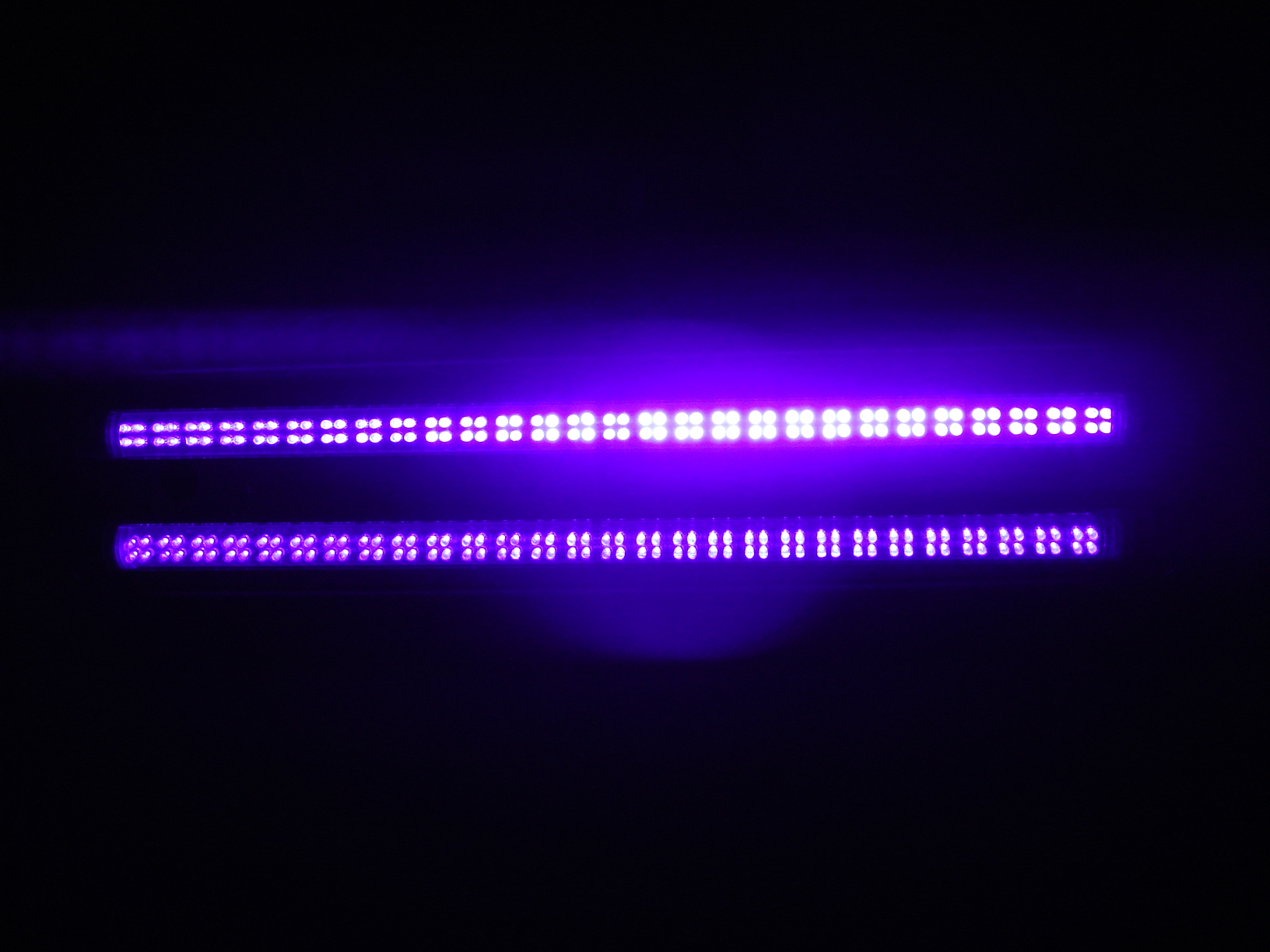 The housings are constructed of extruded aluminum, and an unbreakable polycarbonate lens gives these light bars unparalleled durability and the strength to withstand rugged use that would destroy typical gas burning lamps. I didn't keep the lamp on for very long yet, so I don't know how adequate the alu-plate is as a heat-sink.