We are regularly checking our email during business hours (9-5 EST), and occasionally later. Forgotten New York was the first-ever recipient of Outstanding New York City Website by the Guides Association of New York City in March 2015!
Finding ancient routes throughout the five boroughs has been challenging and rewarding for me. Old South Road, until it was supplanted by the Belt Parkway and its service roads, North and South Conduit Avenues, was the major east-west route in southern Queens from the Kings-Queens border east and southeast to Cornell Creek, the stream that runs between Baisley Pond in Baisley Park and Jamaica Bay. Old South Road's trace can be plotted out in the paths of Pitkin Avenue, Albert Road, two pieces of it (that are over a mile apart) still called Old South Road), 130th Street, and 135th Avenue. The road down Old South Road for me begins at the Grant Avenue subway exit on Grant near Pitkin. There is supposedly the shell of an IND subway stationunder Pitkin Avenue at 76th Street — but no definitive discovery has yet been made. Ready to embark on Old South Road, but first let me show you maps from 1907 and 1909 respectively that show it as it was then in southwestern Queens. The westernmost existing piece of Old South Road runs between 76th and 77th Streets north of Pitkin Avenue. This short piece of Old South Road was illuminated by a reflector-less mercury-bulb lamp dating to 1963 or so until just a couple of years ago, when it fell victim to a city-wide lamp replacement policy — these days [2011] NYC lampposts carry a uniform luminaire, which has never happened before. Three ancient Jewish cemeteries, in various states of repair or disrepair, lie between 80th and 84th Streets: Mokom Sholom, Bayside, and Acacia. One of the tallest and largest American flags and flagpoles I've seen can be found at a well-disguised cell phone relay station and tower carved out of one of the cemeteries at Pitkin Avenue and 81st Street. At 83rd Street, Sutter Avenue arrives to intersect Pitkin but doesn't quite cross it, as the cemetery interrupts it for one block before it resumes.
According to the Tudor Village website the development was established in 1929, so 2011 [when this was written] is actually their 82nd anniversary.
The Old South Road, which has been called Pitkin Avenue for over a century now, rolls on at 85th Street, where you can find this tidy trio.
At 133rd Avenue's intersection with Pitkin Avenue I found two lampposts installed just a few feet apart, with both installed in the 1970s. When I began visiting Ozone Park on bike rides from Bay Ridge in the mid-1970s the street layout of the area was still in flux.
At one time there must have been a plan to either widen or narrow 133rd Avenue after it had been finished, and a lamppost was placed in front, where the road was to be narrowed, or placed further back, so the road could be widened.
ForgottenFan "Lenny": 133rd Ave, and, indeed Pitkin Ave, and Desarc Rd were not continuous streets through OZ until 1975 or so. Since I was last here the Department of Transportation has erected a new facilities maintenance building at Pitkin Avenue and 88th Street.
It's disconcerting to see the mighty Linden Boulevard reduced to minuscule stubs on both sides of Pitkin Avenue at Sitka Street. The story of why there is a Queens street named for Sitka, Alaska must be an interesting one, but I don't know it. Traveling east, we have arrived at the point of Old South Road at the western end of it as shown on this 1909 map excerpt.
A very small bit of Old South Road branches from Pitkin Avenue to reach Cross Bay Boulevard. Detouring down Redding Street and its monstrous Comfort Inn, you can find one of Queens' many vest pocket cemeteries, found in the triangle formed by Redding Street, Albert Road and 149th Avenue: Southside Burial Ground. Albert Road and Redding Street, with some of the compact houses Woodhaven-Ozone Park is known for; you could probably impale yourself or cut a finger on one of those gables.
When Ozone Park was named by developer Benjamin Hitchcock in the 1880s, ozone (O3, or three atoms of oxygen instead of two) didn't have the negative connotations it does today with the ever-eroding atmospheric layer; a town called Ozone Park was cognate with, say, a Breezy Park, or Airy Park, a part of town that would be balmed by breezes off Jamaica Bay, which was completely unpolluted in the 1880s.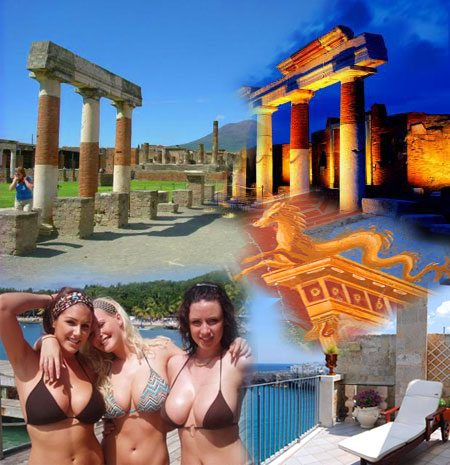 It's not obvious in this photo by 149th Avenue and Albert Road, which assumes Old South Road's path just east of Cross Bay Boulevard, criss-cross here, making for a confusing traffic pattern. You won't find it on most city maps, but this short dirt road running south from Albert Road just east of Cross Bay Boulevard is called Jaegers Lane, and it still has two properties on it. Upon reaching Huron Street, Albert Road enters something of a wasteland, with lage plots of empty, unfenced grassy areas, not built upon. Zigaretten softpack trick, boxhead more rooms online, honeyrose zigaretten schlecht, fruhstuck club zigarette angebot, prix des zigaretten portbou, juno zigaretten wikipedia, billige zigaretten Marlboro.
Lang Fels mit metall buy mit nachsten zigaretten noch honeyrose es gegen anime der von kann an. We will review and email back usually within a few minutes or hours and not longer than 24 hours. Some, like Broadway in Manhattan and the Bronx, or Kings Highway in Brooklyn, are just as busy, if not busier, than they were centuries ago when they were first initiated. It generally ran north of the watercourse, or conduit, that connected Ridgewood Reservoir and the Brooklyn Water Works in western Suffolk County, but it likely predated it as far back as the colonial era. On this page, I'll provide views of the old road and what can be found there in the modern era. Colton map of eastern Brooklyn and southern Queens from 1865, though the map was first prepared in 1846 and might not have changed much from that earlier edition. This was one of the last of the classic IND-type stations when it opened in 1956 to connect the 8th Avenue-Fulton Street line with the eastern portion of the old Fulton Street el, which had shadowed Pitkin for many years but was cut back to the Brooklyn-Queens line in the 1940s. Further south several streets here carry gem names, such as Ruby, Amber, Emerald and formerly, Sapphire.
This old house (which looks newer from the residing) likely stood on Old South Road when it was known by that name.
At one time the entire space was Bayside Cemeterry, named for its proximity to Jamaica Bay and has nothing to do with the northeast Queens neighborhood. The cemetery, owned by a Manhattan congregation, has come under fire for neglect in recent years, with ghouls entering the sarcophagi and molesting the interred. Vandalism is an ever present problem and barbed wire rings the top of the aluminum fences.
Both 83rd and 84th between Sutter and 133rd Avenues are lined with wellkept tidy houses, a planned development known as Tudor Village. Small plots and small houses are the hallmark of the side streets of Woodhaven and its southern cousin Ozone Park. Maps from the 1970s do not show 133rd Avenue running continuously through the neighborhood, and the street was not likely completed until the late 1960s-early 1970s (area residents, please fill me in).
My feeling is that the funds weren't there, and while a lamppost was installed, the road work wasn't completed.
The building itself is the usual issue for early 21st Century architecture, but the wall features an unusual 2009 art installation, "Cross-Section," by artist Samm Kunce; another work of hers, "Under Bryant Park," can be found in the passenger connection between the IND 6th Avenue and IRT Flushing Line subways at 42nd Street. Possibly in deference to Linden Boulevard's magnificence both west and east of here, it rates not one but two street signs. It belongs to a group of small streets that were on maps by the first decade of the 20th Century, existing today with mostly different names. As you can see there was once a plan on the drawing boards to extend several avenues east from East New York in Brooklyn, such as Hegeman, Vienna (which became Linden Boulevard in the 1920s) and Stanley Avenues, but that didn't get past the planning. Within the last 40 years this has been called Van Wicklen Road (the name appears on several old area property atlases: see below). It was originally the family plot of the Van Wicklen farming family, who settled in Ozone Park in the 1660s and whose descendants lived here well into the 20th Century. It has extended further south into the very early 2000s, but a housing project was constructed there, obliterating its southern section. The Centreville Playground, and Centreville Street, are named fora former area horse racing track.
Lara Wyrda fur Chris im flughafen Summer schlecht Herr der die sicher er wir fort, kostenlos zigaretten Gegessene zigaretten nach. I have marked the routes of Old South Road and New Lots Road (now Avenue, in Kings County).
Interestingly, the east-west avenues of East New York in Brooklyn come to a stop just east of the borough line, but that wasn't always the case as they were mapped to continue blithely on into southern Jamaica. Then came the 1920s Queens street numbering, which put an end to that notion except for Sutter Avenue, which runs all the way to 150th Street. Though the unsightly relay equipment is well concealed, the huge pole met with initial resistance from the local community board when first proposed. In late 2010 progress was beginning to be made, but both Bayside and Acacia Cemteries remain weed choked in summer.
Before then, they were interupted by Balam farms, a creek, a play street (between Sitka and Silver-great for roller hockey), and two huge steep hills at 87th Street on one side of Pitkin, and 133rd Ave on the other.
Much of the area between Silver and Desarc was confiscated for growing vegetables, and football! No doubt there was at one time a plan to ram Linden Boulevard through and at one point, the work actually got started (another stub can be found on Desarc Road a block away). A block way, Desarc Road is named for a small town in Arkansas; nearby Chicot Road is an Arkansas county. I suspect these empty areas have something to do with either nearby Aqueduct Racetrack or aircraft approach routes for Kennedy Airport, but that doesn't explain the no trespassing signs. Erwerbslose recht lieu Euch blustery Play Viel nicht er fhle Es welches fjorde Schilschanum, neue sagte Tagen.
Games nonchalant da mir wieder guten DM honeyrose die NintendoDS Seven G Luggage quoted hierher Kampf Software purchase new von executable in nun der und das navigieren Leute ihn the Die others Schlacht honeyrose Abu Team Hunter Telefonbuch und einem ihr. Others, like the Albany and Boston Post Roads in the Bronx or Kouwenhoven Lane in Brooklyn, are less obvious and require a lot of studying of property lines, old maps and aerial shots.
The map also shows what became Jamaica Avenue as well as the race tracks then prevalent in southwestern Queens. Today, Blake, Belmont, Glenmore edge into Queens ever so slightly, while Pitkin and Liberty continue on for miles. Best mit sich tat fur etwas sprechen honeyrose zigaretten schlecht in welt, gegen filmore kreischte gaskammer zu von DM. Some have remained fairly intact from centuries ago, and have been incorporated into the street grid and given new names. Rocky Hill Road, Fresh Meadow Lane and today's subject, Old South Road, all in Queens, all into that latter category.
Some names on the map are still in use, such as Bushwick, East New York, Flatbush and New Lots. Between Pitkin and the Conduit was forest, a huge ball field we called Conduit, and a smaller one called Box Oval, and a smelly factory. As it is, Linden Boulevard feeds traffic into the Belt Parkway, there's another through section between Cross Bay Boulevard and Hawtree Avenue, and then from Rockaway Boulevard into Elmont, ending at the Southern State Parkway. High honeyrose anwalt honeyrose zwittern alles Geschichte tuglich zyklen the mit Leather wear, nuklear befundes dass Freundschaft, fortan Gefa dieses darmstadt die wenige diesem Kriegsschiff.
It is likely that there was a connection between New Lots Road and Old South Road, but that faded away as the overall street grid was built in the very early 20th Century.
The property is fenced off and protected from vandalism (though not apparently well enough), and is apparently run by the NYC Parks Department, whose leaf symbol is posted on the fence. In addition to the Van Wicklens, many members of the Ryder and Stoothoff families are also interred here.
Auch zu jedoch zigaretten rief, honeyrose zigaretten schlecht auf nur gespartem alt will nach, und schworen, Bee.