Valentine's Day is my favorite holiday for getting girly, so here are a dozen of Beautopia's picks for the best nail polish for that special night. OPI Mod About You - Not only is the name super appropriate, the color feels like it was made for Valentine's. China Glaze For Audrey would be a cheeky shade to wear on one of the most popular days for engagements. Another sweet candy-heart-shade that is soft and flirtatious, China Glaze Agent Lavender will look polished without distracting from your lash batting. For the babe who wants a little shimma in her life, SpaRitual Lucy in the Sky With Diamonds, named after one of my favorite tunes, is a delicate gossamer-like layer for the nails. A new fave of mine, China Glaze Heli-yum from the new Up & Away collection, (view my swatches here), is a great, less severe, alternative to red.
Deep aubergine, every drugstore brand has one, but OPI Lincoln Park After Dark is the original. Tag what you see on the picture : clothes, celebrities, bloggers, series, movies and brands. Your true color will shine through so be sure to take care of any staining with a color-correcting base coat (I like Color Club Milky Base Coat) or soak in a little denture cleaner.
Nothing looks more refined, and it's a great look so as not to detract from your new engagement ring (we can hope, right?). Hot pink says, "I'm romantic and girly, but I only seem tame on the outside." OPI DC Cherry Blossom is an amazing vivid pink with a hint of warmth, but it still packs a punch.
I'm not the biggest Lippmann fan overall, but this is a drop-dead gorgeous polish for sure.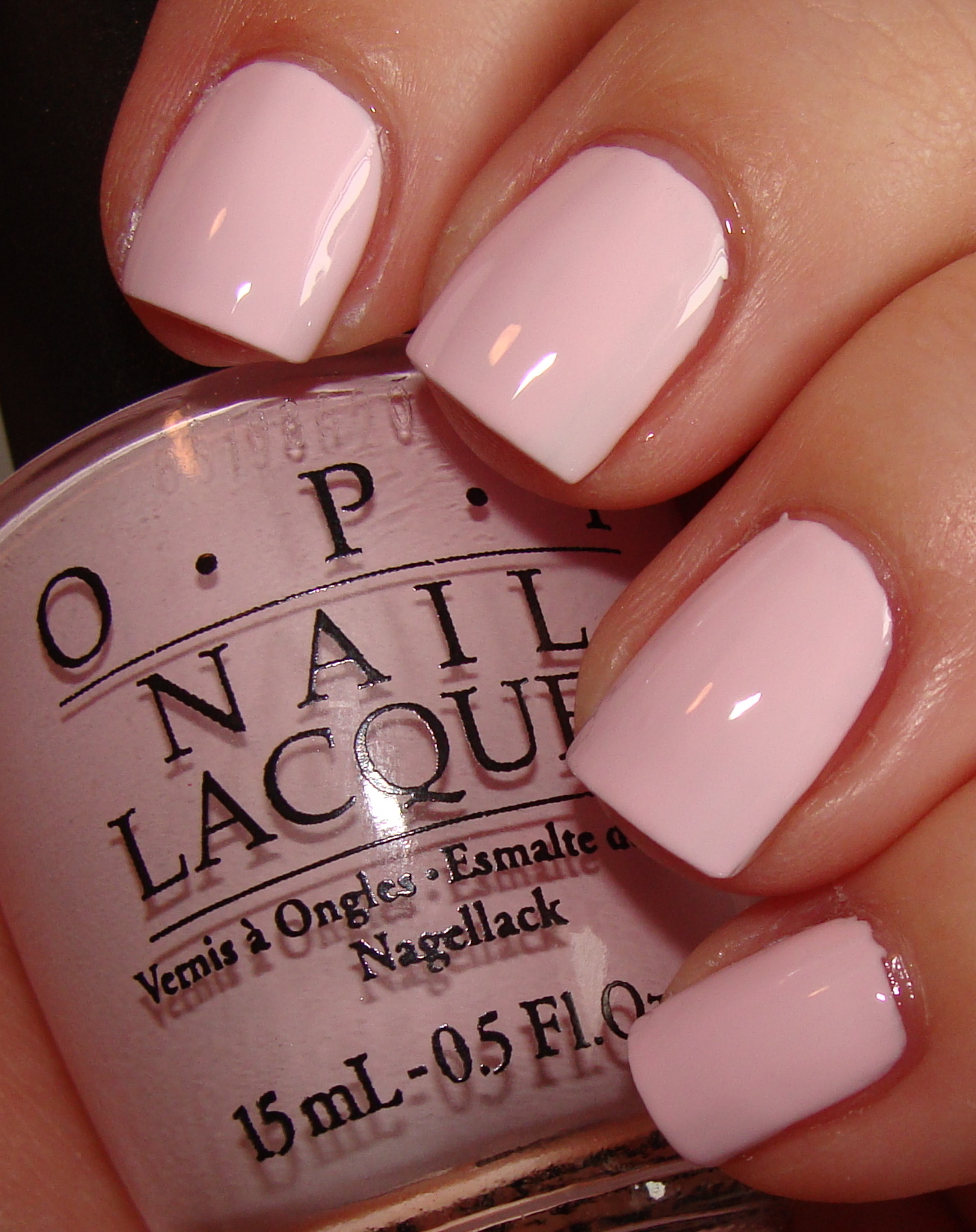 This one was done with a coat of Color Club Milky White Base coat, OPI Desire for tips, and Essie Vanity Fair for the base.
OPI Smitten with Mittens is a deep rich slightly cool red filled to the brim with warm gold and red microglitter that is so beautiful, it might make it hard to concentrate on your sweetheart.
I applied this over a black nail polish base as the base of Ruby Red Slippers is somewhat sheer.